Boko Haram suspects kill 50 in Chad and Cameroon as Nigeria claims army closing in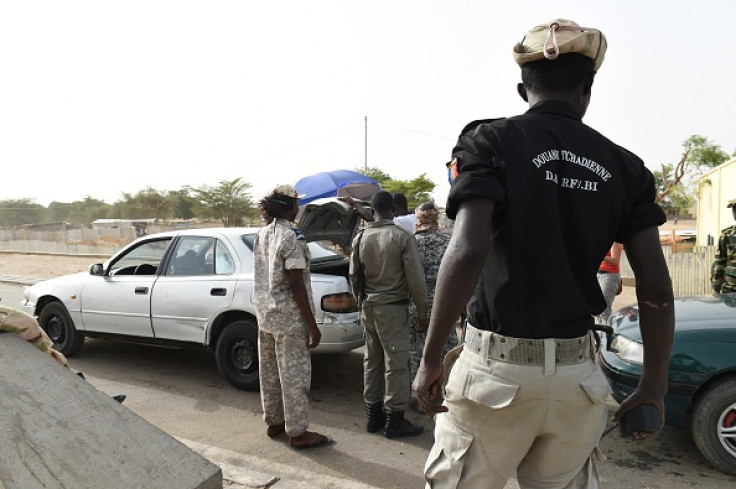 At least nine people have been killed in an attack in northern Cameroon when two girls detonated their explosives near Mora town. Some 29 people were also injured in the twin explosions blamed on Nigeria-based terror group Boko Haram, renowned for kidnapping women and children and forcing them to carry out suicide attacks.
The twin bombings occurred shortly after five coordinated suicide attacks, also blamed on the Islamist outfit, killed 41 people and injured some 50 in Chad. The attacks – believed to have been carried out by a man, two women and two children – targeted a fish market and a refugee camp in Baga Sola, western Chad.
A Nigerian military explosives expert told news agency AP that the bombs were remotely controlled, while Issa Tchiroma Bakary, spokesperson for the Cameroon government, suggested that the recent spike in attacks in the region is due to the allegiance between Boko Haram and the Islamic State (Isis) terror group, created in March.
"As a token of their commitment they have to act," he said. "This is to prove to their master how determined they are. This is the best way to receive money."
Cameroon and Chad have already been attacked by Boko Haram, which fights to establish an Islamic caliphate throughout the occupied territories. In June, dozens were killed in Chad's capital N'Djamena in twin suicide bombings blamed on the group. The two countries are part of a new task force against Boko Haram consisting of 8,700 troops from Nigeria, Niger, Chad, Cameroon and Benin.
The Nigerian government – engaged in an armed fight against the Islamist separatists since 2009, when the group turned violent – recently announced that some Boko Haram members were surrendering. The army spokesperson said the military is closing in on the group.
Who are Nigeria's Boko Haram terrorists?
Boko Haram (recently renamed Iswap) fights against Western influence in Nigeria and aims to impose its version of Sharia law in the country.
The group declared an Islamic caliphate in Gwoza, along the Cameroon border, in August 2014.
Boko Haram has raided several cities in the north of the country in a bid to take control of more territory. Three states – Adamawa, Borno and Yobe − have been under a state of emergency since May 2013, due to Boko Haram's attacks.
The group is believed to have killed more than 17,000 people since 2009.
"They should follow their colleagues who have so far surrendered," army spokesman Colonel Sani Usman said in a statement. "Failure to surrender will result in serious consequences as our troops are fast closing up on them."
In September, Boko Haram said in an audio message that claims made by government and army are false. Some analysts have also suggested that the group's leader Abubakar Shekau – rumoured to have been replaced due to his repeated absence from the group's videos – has stepped aside as the group now takes orders from leaders of IS. in April, it announced it had changed its name to Islamic State's West African Province (Iswap).
Boko Haram – which focuses its insurgency on northern Nigeria and northern Cameroon, with attacks also in Chad and Niger– claimed responsibility for coordinated suicide bombings in Nigeria's federal capital of Abuja, carried out one day after the country marked its 55th anniversary of independence.
The group later released a new video featuring an unknown man reaffirming allegiance to IS. Speaking with IBTimes UK, David Otto, CEO of UK-based global security provider TGS Intelligence Consultants, suggested the new video is a way of asking IS for support on the ground.
Otto said: "The continuous paying of allegiance in recent videos may be a tactic to call for IS action rather than just verbal acceptance of allegiance by IS leaders.
"At a time when the military is putting huge pressure on the stability of the sect and its militants [are being] captured in hundreds, reaffirming allegiance could be a call for help in arms, militants, finance or, put simply, begging for IS intervention. This video should be seen as a sign of weakness of Boko Haram/Iswap and it is the right time for the military to keep their feet on the pursue pedal."
Nigeria up close: Check out our Flipboard magazine
© Copyright IBTimes 2023. All rights reserved.