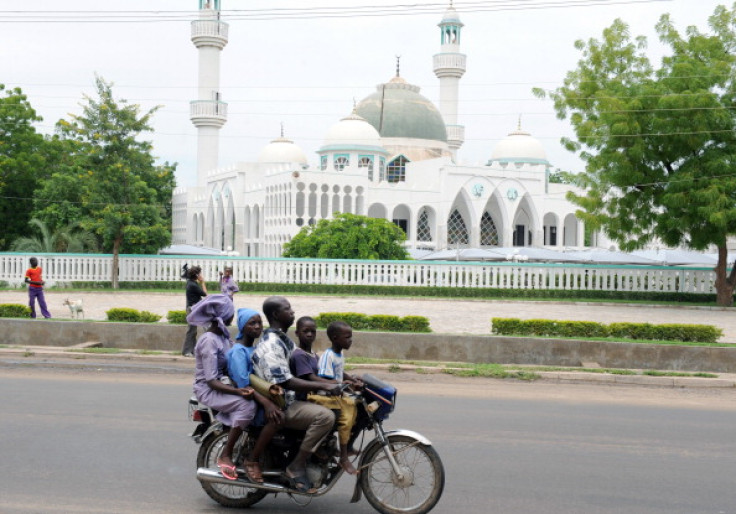 At least 30 people have been killed in two bomb blasts in a mosque near Maiduguri, capital of the restive Borno state, north-eastern Nigeria. A source close to IBTimes UK said the bombs went off in the Mulai area on Thursday (15 October) evening, at about 6.20 pm.
The source added that people had gathered at the mosque for the Maghrib prayer, performed as the sun sets. No group has yet claimed responsibility, but suspicion is likely to fall on Boko Haram insurgents, who carry out attacks in north-eastern Nigeria and neighbouring countries in their fight to establish a caliphate throughout the occupied territories. Borno is the group's birthplace and Maiduguri is attacked almost on a weekly basis.
According to news agency AFP, the death toll could be as high as 42. "All the people in the mosque died. Not a single one escaped," the agency quoted Muhtari Ahmadu, a trader near the scene, as saying. Another witness said: "We counted 42 dead bodies outside the mosque".
Boko Haram has killed more than 17,000 people since its insurgence became violent in 2009. A Nigeria-led regional offensive is fighting against the terrorists, who recently carried out attacks in Nigeria's federal capital of Abuja, suggesting that the insurgency could spread beyond the country's north-east.
Boko Haram also carries out attacks in neighbouring Cameroon, Chad and Niger. Nigerian President Muhammadu Buhari announced that a new task force against Boko Haram – consisting of 8,700 troops from Nigeria, Niger, Chad, Cameroon and Benin – is ready to take over in the fight.
The US announced it will deploy 300 troops to Cameroon to help with intelligence, surveillance and reconnaissance operations. Earlier this year, President Barack Obama also said the US would send military trainers to help the Nigerian army improve its intelligence gathering and logistics.
Earlier in October, Niger declared a 15-day state of emergency on the south-eastern region of Diffa after at least 40 people were killed in recent weeks in attacks blamed on Boko Haram. The state of emergency will allow authorities to increase security and impose movement restrictions on people and vehicles. The move came after the UN warned Diffa has been attacked more than 50 times since February.
The Nigerian government alleged the terrorists are surrendering, while the group said in an audio message that claims made by the government and army are false. The person heard speaking in the audio is believed to be the group's leader, Abubakar Shekau, who is rumoured to have been replaced due to his repeated absence from the group's videos.