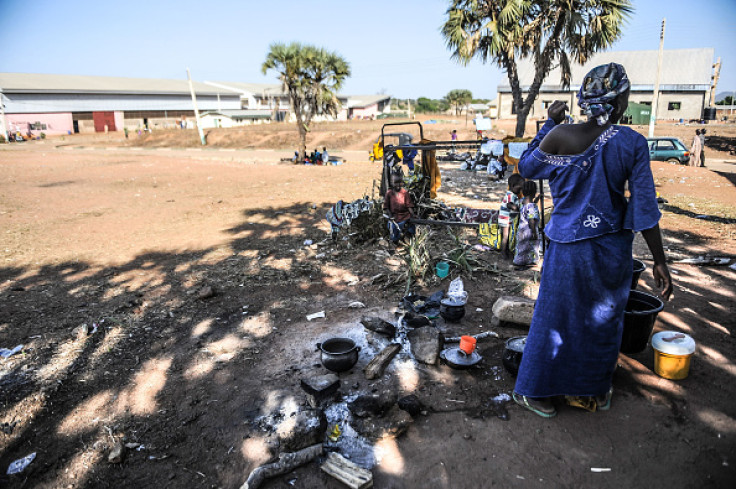 More than 10 people have been killed in Adamawa state, north-eastern Nigeria, in twin suicide bombings. Two women detonated their explosives in Dar village on Saturday (17 October) amid suspicions the blasts were orchestrated by terror group Boko Haram, renowned for kidnapping women and children and forcing them to carry out attacks.
The two women carried out the blasts after hiding with other people who were fleeing a suspected Boko Haram attack in a nearby village. Unidentified gunmen shot the survivors of the two blasts, according to news agency AFP.
The Adamawa state police confirmed 11 people were killed, while other reports suggest that the recovered bodies numbered 12. Adamawa - together with Borno and Yobe - is one of the states that mostly bears the brunt of Boko Haram insurgency, which has caused the death of more than 17,000 people since the group became violent in 2009.
More than 1,300 people have been killed by the group - which pledged allegiance to the Islamic State(Isis) terror group in March - since President Muhammadu Buhari took office in May. The leader vowed his administration would end terrorism in the region and announced that a new task force against Boko Haram – consisting of 8,700 troops from Nigeria, Niger, Chad, Cameroon and Benin – was ready to take over in the ongoing regional fight against the terrorists.
The Nigerian government alleged the terrorists are surrendering, while the group said in an audio message that claims made by the government and army are false. The person heard speaking in the audio is believed to be the group's leader, Abubakar Shekau, who is rumoured to have been replaced due to his repeated absence from the group's videos.
In an exclusive interview with IBTimes UK, David Otto, CEO of UK-based global security provider TGS Intelligence Consultants, alleged that the concentration of the military in the north of the country might push the insurgents to central and southern Nigeria. Otto made the comments shortly after Boko Haram claimed responsibility for coordinate attacks that killed 18 people and injured 41 in the federal capital of Abuja.
Nigeria up close: Check out our Flipboard magazine