Bolton 3-1 Liverpool: Match Highlights [VIDEO]
Video Highlights: Liverpool's 3-1 Loss at Bolton, Kenny Dalglish Slams his Players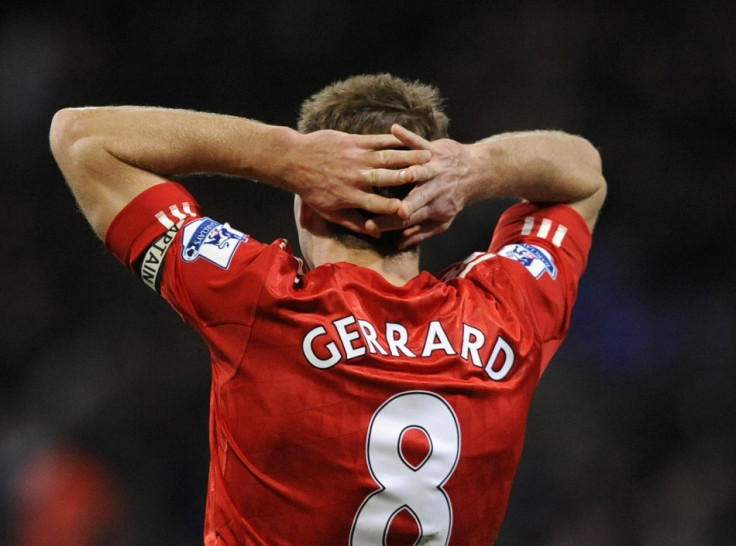 Click Here - To watch highlights of Bolton 3-1 Liverpool!
Liverpool suffered a 3-1 defeat at the hands of lowly Bolton Wanderers at the Reebok Stadium, leaving Reds' manager Kenny Dalglish to direct his ire on the lack of effort from his players.
Bolton took a shock lead within just three minutes, as Mark Davies was given enough time and space to rush into the box and finish past Pepe Reina.
The home side scored a fine second, just before the half-hour mark, after an exciting passing move ended with Reo-Corker taking the ball on his chest in the box before finishing with ease.
Liverpool were being completely outplayed, but the reaction, which was expected after the first goal, came after the second. Craig Bellamy was at the end of Andy Carroll's flick-on to chip the ball over Adam Bogdan, halving the deficit to send teams into half-time with the score at 2-1.
Those expecting a Liverpool onslaught in the second half were disappointed as it was Bolton who contained the visitors. A third from the home side, five minutes after the restart, sealed the game as Gretar Rafn Steinsson was at hand to volley in off the corner.
Liverpool never mustered enough to get back into the game, and Carroll's mistimed late effort was the closest they got to reducing the deficit.
Afterwards, a seething Kenny Dalglish gave a damning verdict on his players and threatened them with the axe if they continued to fall short of requirements.
"As well as they (Bolton) did, I think we were equally as bad," he told ESPN. "If anybody has any aspirations of staying any length of time at the football club then they'll not be here for much longer if that's the way they want to perform. We expect a much higher level than that.
"It's all well and good saying they might have been distracted because there is a game on Wednesday and another game on Saturday, but every game is a massive game for us. And if they think they can turn the clock on and off, then they won't be turning it on and off at this club."
© Copyright IBTimes 2023. All rights reserved.