Bonk Ban: Australian Prime Minister bans sex between ministers and staff
Decision made in wake of sex scandal involving deputy PM Barnaby Joyce.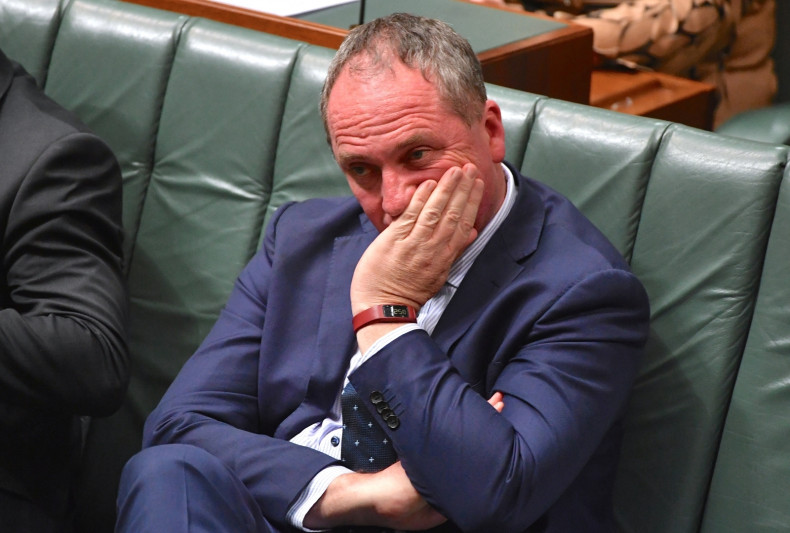 Australian Prime Minister Malcolm Turnbull has banned sex between ministers and staff after it was revealed his deputy, Barnaby Joyce, embarked on an affair with a press secretary and the pair are expecting a child this spring.
The scandal has thrown Turnbull's centre-right coalition government into turmoil, prompting him to criticise his Deputy PM for a "shocking error of judgment" at a press conference in Canberra on Thursday (15 February).
Joyce is a Catholic who has been married for 24 years and campaigned on "family values". His mistress is due to give birth in April (via Reuters).
"Barnaby made a shocking error of judgement in having an affair with a young woman working in his office," he said. "In doing so he has set off a world of woe for those women, and appalled all of us. Our hearts go out to them."
Liberal Party leader Turnbull agreed with Joyce that no rules had been broken, but said he will "have to consider his own position" as deputy and leader of the National Party, straining the alliance between the two governing parties.
"In 2018, it is not acceptable for a minister to have a sexual relationship with somebody who works for them. It is a very bad workplace practice. And everybody knows that no good comes of it," Turnbull said.
"Ministers, regardless of whether they are married or single, must not engage in sexual relations with staff. Doing so will constitute a breach of the standards."
The PM said the changes to the code of conduct, dubbed the #bonkban on social media, will take effect immediately.
Turnbull added that Joyce, who he chose not to sack, would take a week-long leave of absence, meaning he avoids becoming acting prime minister during the PM's visit to the U.S. to meet President Donald Trump.
In his place, the government's leader in the senate, Mathias Cormann, will step up as acting leader.
The news follows an opinion poll which revealed that a third of those who voted for Joyce in December's byelection have dropped their support of him following the revelations. Nearly half of those in Mr Joyce's electorate believe he should move to the backbench or resign from Parliament altogether.
The Senate passed a motion calling on Joyce to resign, but it has no authority to enforce such a move.