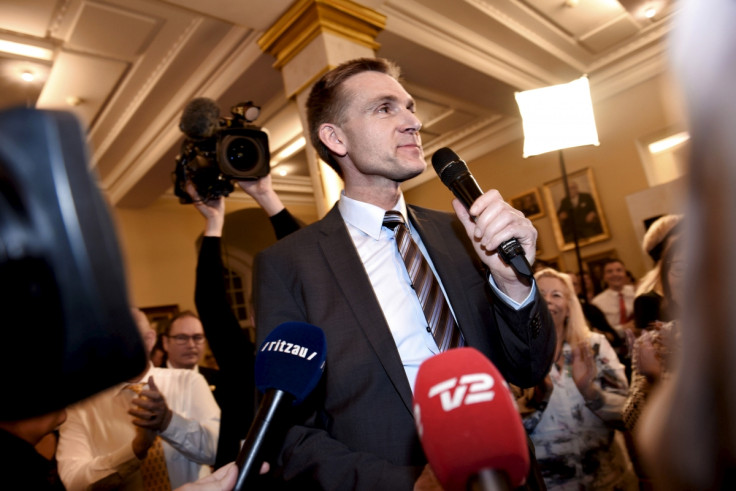 Danes have decided against adopting European Union rules on cross-border policing in a referendum that effectively shows that its citizens are not in favour of closer integration with the bloc. More than 53% have said no to the proposals backed by both the Danish government and opposition.
The Danish results will be used by Eurosceptics in the UK, which will be holding its own referendum on the EU, but it will have far more consequences - whether to Remain or Leave the bloc. Prime Minister David Cameron and his team are currently embarking on a diplomatic drive to move for reforms within the EU that would help him convince voters that Britain would be better off within the group.
"It is a clear no," Prime Minister Lars Lokke Rasmussen said, adding that he had "full respect for the voters' decision. The government, backed by the opposition had campaigned for a Yes vote, saying that it would help the authorities following the terror attacks in Paris.
The No vote means that Denmark will now have to negotiate a special agreement to stay in the Europol, the EU's law enforcement agency which tackles organised crime and terrorism. "We will work very hard for the Danes to get the best possible agreement. But it will be difficult," Soren Gade of the governing Venstre party told the Ritzau news agency.
The anti-immigration Danish People's Party had campaigned for a No, telling voters not to give away further sovereignty to Brussels. Although a Yes vote would have no bearing on Denmark's opt-out immigration option, the party claimed that it could eventually lead to immigration policies being dictated by the EU.
Several factors were blamed on the outcome of the results, which ranged from the technical nature of the referendum and insufficient information about the issues. Added to that, the recent migrant crisis in Europe and the Paris terror attacks in November, have led to uneasiness over whether closer integration with the EU, especially in home affairs was what the country wants.
The referendum had asked voters if they should embrace an opt-in option which allows parliament to decide whether to take on some justice and home affairs rules to help fight cross-border crime. Denmark, the UK and Ireland all have opt-out exemptions from rules governing EU justice and home affairs policies.
Although Denmark is not part of the EU's plan to resettle the thousands of fleeing refugees from the Middle East, there were concerns that it could eventually be forced to take in refugees if the referendum had been passed. Denmark had even gone to the extent of taking out advertisements warning people in the Middle East not to come to Denmark.
Denmark has held seven referendums on EU issues and has become one of the most resistant countries to European integration. Like the UK, it is outside the euro zone.