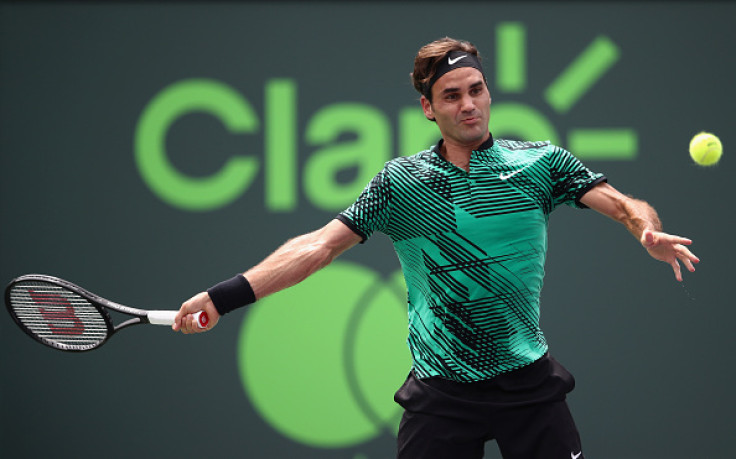 Boris Becker has made Roger Federer the favourite to win his 19th Grand Slam title at the 2017 Wimbledon Championships and labeled Swiss ace's decision to skip the second Grand Slam of the season at Roland Garros a 'great move'.
Federer decided to skip the entire clay court swing of the season including the French Open to focus on the upcoming grass and hard court events after revealing earlier in the campaign that Wimbledon and the US Open were his main targets after capturing the title at the Australian Open in January.
Becker has backed the 18-time men's singles Grand Slam winner's decision and believes it would have made 'no sense' to play on the red dirt in Paris. He believes Federer has made the right decision after dominating the start of the season, when he won three – Australian Open, Indian Wells and the Miami Masters – of the four tournaments he entered with his only loss coming in the second round of the Dubai Tennis Championships at the hands of unknown Russian Evgeny Donskoy.
"If I were his coach, I would have tried to convince him to skip Roland Garros all the way,' Becker was quoted as saying by Tennis World USA. "Playing there would have been no sense. So far he dominated, he is 35 and I thought from the beginning that he should have rested until the grass-season events. When I knew he wouldn't have played in Paris, I thought 'very well, great move!"
"It's very likely that Roger wins Wimbledon this year. He won in Australia, Indian Wells and Miami, then he took time off. I think it's very likely that he wins his eighth title at the All England Club and his 19th Grand Slam title in career," the six-time men's singles Grand Slam winner added.
Federer last played on 2 April and has since been on a break, except from playing exhibition matches to raise money for his foundation. The former world number one is expected to return to action at the Mercedes Cup in Stuttgart beginning on 12 June.