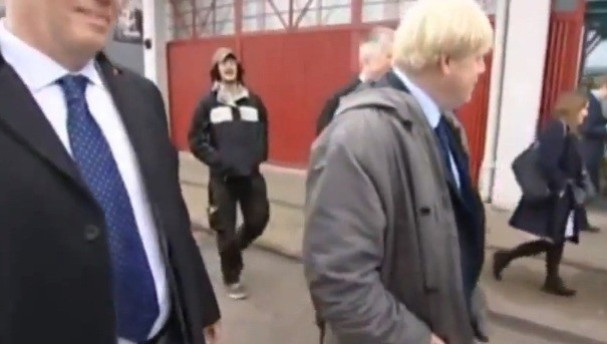 Maybe Boris Johnson should not venture outside of the M25 again, judging by the exchange between the Mayor and a group of voters in Bristol.
Responding to a stream of foul mouthed invective by a small gang evidently furious about his presence there, Johnson hit back in robust terms – labelling them "lefty tossers," or possibly in terms stronger than that.
The outburst by London's first citizen came after the small band of hecklers hounded him down a street, screaming "scum" at him. One woman fumed at the "fancy suit" Johnson was wearing at the time.
The trip to Bristol was for Conservative party business, unrelated to Johnson's primary job of representing the city, said a City Hall spokesman.
Johnson is something of a political hot potato for his party boss, the prime minister David Cameron. He was widely tipped to take on Cameron for the leadership last summer.
So maybe it was no surprise that neither the Mayor's press team at City Hall, nor Conservative central office, fancied answering inquiries about the clash with voters, when contacted by the IBTimes.
To watch the video, click on the link below: