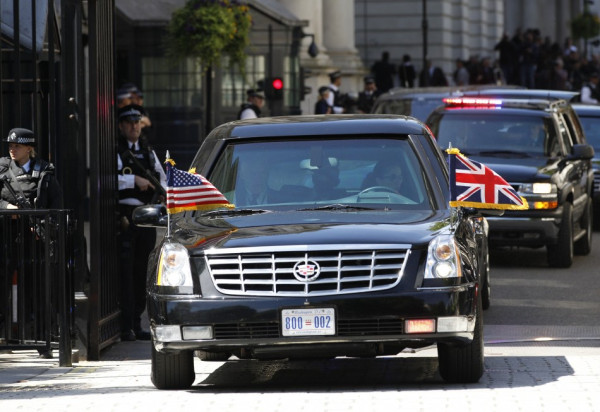 President Obama's motorcade still owes outstanding congestion charges after the president's visit in May, officials said yesterday.
President Obama's security vehicle "The Beast," and other cars in the fleet failed to pay London's £9 congestion charge and were subsequently fined. The New York Post reports that the White House ignored the request for payment, which increased the fine.
London Mayor supposedly told Obama about the fines when the President visited in May, but it appears Obama never really got around to paying.
"Our roads were not closed during the President's visit so his motorcade will pay, I'm delighted to say," Johnson said.
"We didn't chare the Pope when he was here because all the roads were closed, so the popemobile was exempt. But this was different."
The American Embassy defended its refusal to pay the charge, citing the 1960 Vienna Convention on Diplomatic Relations. A spokesman said the treaty "prohibits the imposition of this sort of tax on diplomatic missions."
American diplomats have racked up an impressive £5m in unpaid fines since 2003, the Daily Mail reports.