Boris Johnson Outflanks David Cameron Again with Independent Report on Heathrow's Failings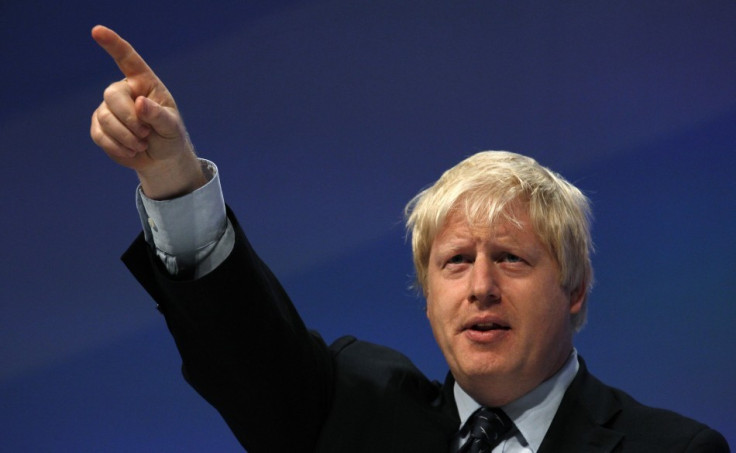 Boris Johnson is set to overshadow David Cameron yet again - this time by holding his own inquiry into air capacity and ignoring Heathrow airport.
Johnson's announcement came just one day after he upstaged the prime minister with an exuberant speech at the parade for British Olympic and Paralympic heroes in central London.
Cameron could only look on and clap as the mayor seized the moment outside Buckingham Palace. He tapped into the mood by delighting the huge crowd with a joke-packed address.
Details have emerged that Johnson will launch a City Hall inquiry into the capital's air capacity. He has already labelled Cameron's personal handling of the future of flights in the southeast as a "fudge-o-rama".
The shadow report will be delivered to the Davies Commission on southeast air capacity two years before the government submission is ready.
And crucially, a possible third runway at Heathrow Airport will be outside the Johnson report's terms of reference.
A source inside City Hall said: "He will be full-throated in his opposition to the third runway at Heathrow both in his submission to the commission and in public.
Expanding capacity a tortured issue
"He was serious when he described the commission as a fudge-orama. Setting up his inquiry will have the double benefit of gathering important views on the future of aviation in the capital city, as well as highlighting how unnecessary it was to kick this issue into the long grass by postponing it until after the election."
How to expand flight capacity in the southeast is a tortured issue for the coalition government.
Influential Tories such as chancellor George Osborne are reportedly supportive of adding an extra runway at Heathrow. His view is echoed by business leaders.
But senior Liberal Democrats including deputy prime minister Nick Clegg and business secretary Vince Cable have insisted that no new runway will be approved before the 2015 general election.
© Copyright IBTimes 2023. All rights reserved.