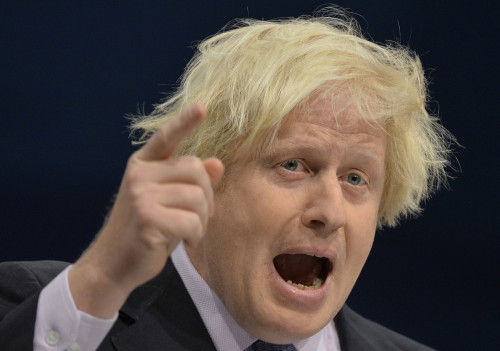 London Mayor Boris Johnson said he is "perplexed" at why Chancellor George Osborne has ring-fenced the international aid budget from his austerity programme of public spending cuts.
The UK's £11bn aid bill is put towards poverty and crisis relief in the developing world, but critics question why cash is sent to countries such as Pakistan, which spends its own money on maintaining nuclear weapons.
Johnson, a prominent Conservative often tipped for leadership of the party, backed Osborne's overall plan for erasing the structural deficit in public finances, but questioned why some areas of public spending – such as on the NHS and aid – are protected from the chancellor's austerity axe.
"I think George is right in saying there is more to be done in getting the deficit under control and getting borrowing under control," Johnson said on LBC radio during his Ask Boris programme.
However he added that the government "should be looking at all areas of public spending, in my view".
"I am still slightly perplexed in why we contribute aid money to some of these countries that are on the path to prosperity," the mayor said.
In a speech, Osborne unveiled an extra £25bn of spending cuts to come between in the two years to 2018. It takes the total cuts from 2014 to £60bn.
Though he did not give any specifics, Osborne said the welfare bill would be in for yet more reductions.
He is trying to reinforce the message that although the UK economy has entered a recovery phase, there is still more work to do to balance public finances and that means years more of painful austerity.