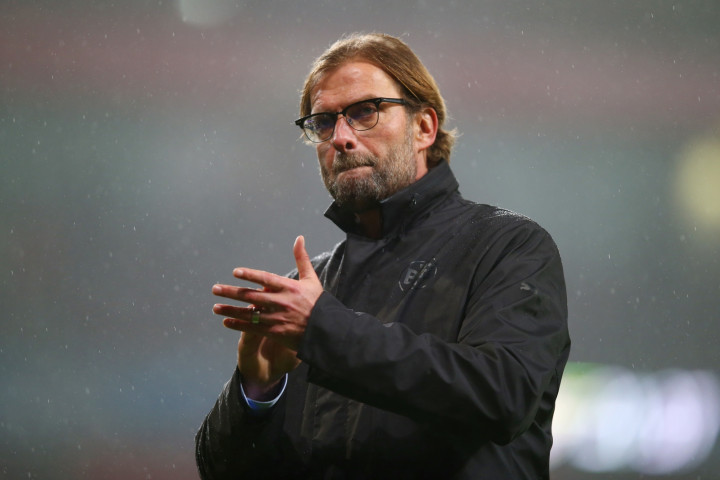 Borussia Dortmund manager Jurgen Klopp says Arsenal fans are likely to have been turned off the idea of him succeeding Arsene Wenger in the near future following his side's disappointing 2-0 defeat in the Champions League on Wednesday 26 November.
Goals from Yaya Sanogo and Alexis Sanchez secured the Gunners' passage to the last 16 and kept alive their hopes of topping Group D ahead of the Bundesliga strugglers, and therefore avoiding the top seeds in the knockout stage draw.
The build-up to the game had been dominated with talk that Klopp could one day step into Wenger's shoes at Arsenal when the experienced French boss eventually retires but the 47 year old believes that prospect is unlikely after such a disappointing loss midweek.
"I don't think, after seeing how my team performed at the Emirates Stadium, the Arsenal fans want me on the bench," Klopp told Mediaset Premium.
"Arsenal have one of the best coaches in the world and I'm also at one of the best clubs in the world. I'm thankful for all the praise, but my future is Dortmund."
Though Wenger signed a new contract earlier this year to extend his stay at Arsenal into a 20th season, supporters continue to debate who will take over the reigns at the Emirates.
Having won the Bundesliga title in 2011 and guided the club to the Champions League final in 2012 while playing an attractive brand of football, Klopp has long been heralded as the primary candidate to join the north London club.
Speaking earlier this week Klopp said: "I don't think about my future in this moment. Not about of my long future.
"The only [other] language I speak is English and with my kind of coaching I need the language. But not now, not in the next year. I don't know when. I don't plan things like this.
"If you ask me what will you do after Borussia Dortmund, I told you it's possible. But only then."