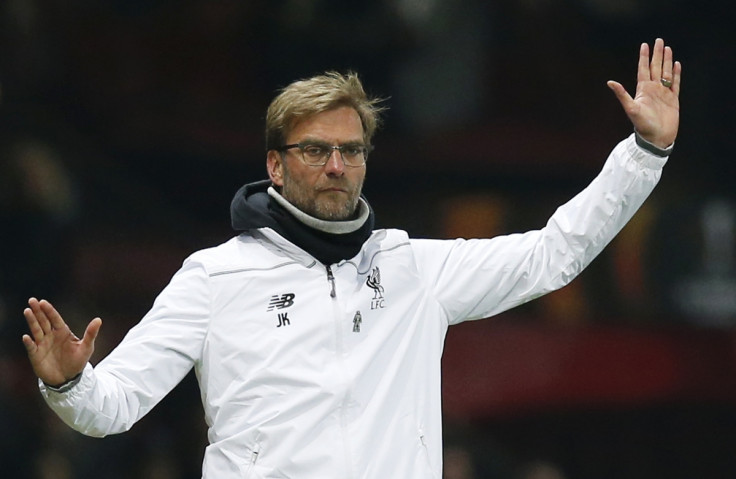 John Aldridge believes Liverpool's chances of going further in the Europa League will rely heavily on whether they will be successful in scoring the crucial away goal when they face Borussia Dortmund in the quarter-final clash. Jurgen Klopp will return to the Signal Iduna Park for the first leg on 7 April and it will be the first time the German coach will return to his former club since stepping down as their manager after the end of the last season.
The Merseyside club defeated Manchester United 3-1 on aggregate in the previous round. It was Philippe Coutinho's away goal at Old Trafford and also a clean sheet at home that helped the Reds beat their arch-rivals to seal a berth in the last eight of the competition.
Dortmund thrashed Tottenham Hotspur to make it to the quarter-final of the Europa League. Aldridge believes even a draw or a 2-1 defeat is something he would take for Liverpool on Thursday.
"Like most fans, I'm really looking forward to Thursday's game in Dortmund. It's a massive test, but it should be a fantastic occasion and a great game of football," Alrdige told the Liverpool Echo.
"We saw in the last round against Manchester United what a difference it makes if you get one — and if you don't! — and I hope Liverpool are able to go and look to do that in Germany.
"They're a top side. They battered Spurs in the last round — albeit a Spurs without Kane. A draw or a narrow win is a fantastic result, but even a 2-1 defeat is decent enough to take back to Anfield."
Daniel Sturridge started as the main striker in Liverpool's 1-1 draw against Tottenham. Aldridge has urged Klopp to start Roberto Firmino ahead of the England international for the Europa League first leg clash against Dortmund.
"I'll be interested to see what Jurgen Klopp does with his team selection, but for me an away goal is absolutely vital," he explained.
"I wonder if Klopp will be tempted to go with Firmino as his forward option, or whether Sturridge will play. I think Firmino will be fit, and he's showed that he can be the man for the big occasion this season."
"Having someone like Sturridge to come on if it's tight is a massive option too, but I guess it comes down to what the manager's game plan is."
"He knows Dortmund better than anyone, and he'll have his players supremely-drilled I'm sure. I just hope we see the ball in their net at least once on Thursday night!"