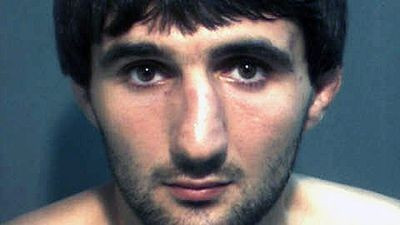 Boston Marathon bombing suspect Tamerlan Tsarnaev and a Chechen immigrant shot dead by the FBI in Florida participated in a triple slaying in 2011, a source for the bureau said.
FBI agents were questioning Ibragim Todashev, 27, about his relationship with Tsarnaev when he reportedly grabbed a knife and was subsequently shot by an agent at his home in Florida.
A federal law enforcement official told CNN that Todashev confessed to the unsolved murder of three men, who were found with their throat slit in the Boston suburb of Waltham two years ago, and claimed Tsarnaev also took part in the slaying.
Tsarnaev and Todashev, both of Chechen origin, met in Boston where the latter lived before moving to Florida.
The two shared a passion for combat sports as Todashev was a mixed-martial arts fighter and Tsarnaev an aspiring boxer.
The fighting trail led investigators to link the triple murder with Tsarnaev, as one of the victims, 25-year-old Brendan Mess, was his sparring partner at a local gym.
Mess was found dead in a Waltham apartment alongside Raphael Teken, 37, and Erik Weissman, 31.The three victims had their bodies sprinkled with marijuana and thousands of dollars in cash were found in the house.
According to CNN, Todashev told the FBI the three were killed to silence them.
The FBI is looking into Todashev's possible involvement in the Boston bombing that killed three people and injured more than 260 in April, but no evidence has been yet found.
Police believe Tamerlan Tsarnaev, 26, and his brother Dzhokhar, 19, carried out the attack motivated by radical religious views.
Tamerlan died in a shootout with police, while his brother was apprehended after an intensive manhunt.
Dzhokhar Tsarnaev has been charged with using a weapon of mass destruction to kill, and he could face the death penalty if convicted
The FBI agent who was reportedly attacked by Todashev was taken to a hospital with non-life-threatening injuries.