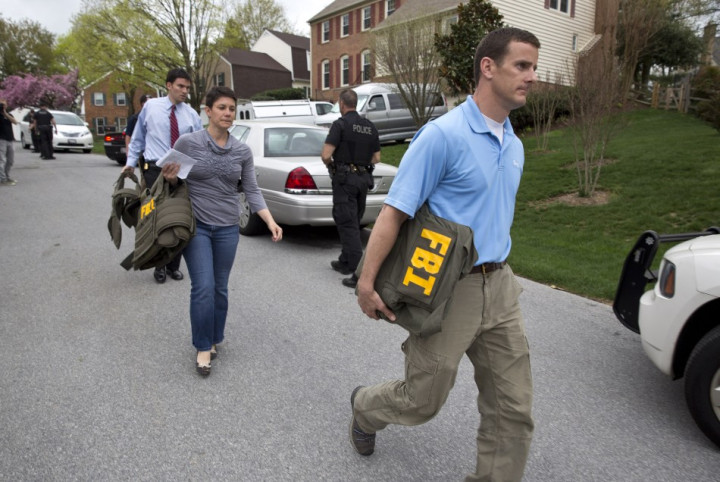 US officials believe the two suspects in the Boston Marathon bombings were planning to carry out more attacks before they were hunted down.
The Boston police have recovered a large cache of weapons and ammunition from the suspects, one of whom was captured alive after trading gunfire with officers.
Boston Police Commissioner Ed Davis told CBS: "We have reason to believe, based upon the evidence that was found at that scene - the explosions, the explosive ordinance that was unexploded and the firepower that they had - that they were going to attack other individuals."
He said the cache of arms were "as dangerous as it gets in urban policing".
The disclosure has come as federal prosecutors prepare to frame charges against the surviving brother, 19-year-old Dzhokhar Tsarnaev.
If he is charged with using a weapon of mass destruction and subsequently convicted by the court, Dzhokhar could face the death penalty. However it is not clear when the charges will be filed.
The investigators are currently unable to question the teenage suspect, who is in hospital with gunshot wounds to his throat. Media reports in the US speculate that the younger Tsarnaev has started responding to the interrogators by writing, but there has been no official confirmation.
Tamerlan Tsarnev, the 26-year-old elder brother of the surviving suspect, was killed during a shootout with the police.
Federal officials have not yet been able to establish the motive for the attack. Reports suggest the investigators are looking for clues in the elder brother's trip to Russia last year. The suspects' Chechen background has been under intense scrutiny.
One of the close relatives of the suspects has admitted that Tamerlan was "interested" and "committed" to Islam. However, in an interview to Russia Today, the Tsarnaevs' aunt, Patimat Suleimanova, refused to attach any radical or extremist angle to the suspect's commitment to Islam.
"Tamerlan wasn't a religious fanatic. He was curious about religion. He started to be really interested in Islam about three years ago, but he was never a radical," she said.