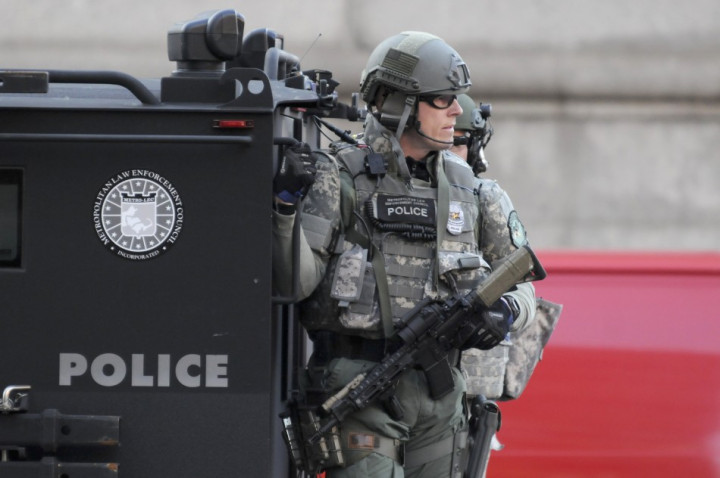 Boston police and federal agents have searched the apartment of a Saudi man in connection with the twin explosions at the Marathon finish line.
The man, who is currently at Brigham and Women's Hospital in Boston, apparently being treated for injuries, is not under custody and is not considered a suspect by police. The young man "has been cooperative, answering questions and denying involvement", CBS News reported.
According to reports, his fifth floor apartment in the 13-storey Ocean Shores Tower on Ocean Avenue was searched on Monday night. Police officers also questioned two male Saudi students in the lobby of the building.
His roommate Mohammed Hassan Bada told the Boston Globe that he does not believe his friend had any links with the double blast that killed three people and left 167 injured.
"I don't think he could do that,'' the roommate said. "He's sweet and kind and a good person."
"The police said that my roommate was in the hospital with shrapnel from the Marathon," he said.
Bada also said that police took things from the apartment, but he does not know what.
"I was five hours with the police," Bada said "I signed some paper to let them in. I was scared.
The man being held was described as a 20-year-old, Medina-born devout Muslim and a football fan. He has a US student visa to attend an English language school in greater Boston.
Bada told the paper he last saw his roommate on Sunday.
In another development, an unnamed person briefed on the attack told reporters that the explosives used in the attack were in a 6-liter pressure cookers and placed in black duffel bags containing metal, nails and ball bearings.
No group has yet claimed responsibility for the blast. The Pakistani Taliban, which had previously claimed responsibility for a failed car bomb in New York City's Times Square, rejected any involvement.
Federal and local police have asked anyone who has information, photos or videos from the scene to come forward and help the investigation.
"We will go to the ends of the earth to find the suspects responsible for this despicable crime," special agent-in-charge of the FBI's Boston field office, Richard DesLauriers said in a news conference on Tuesday.