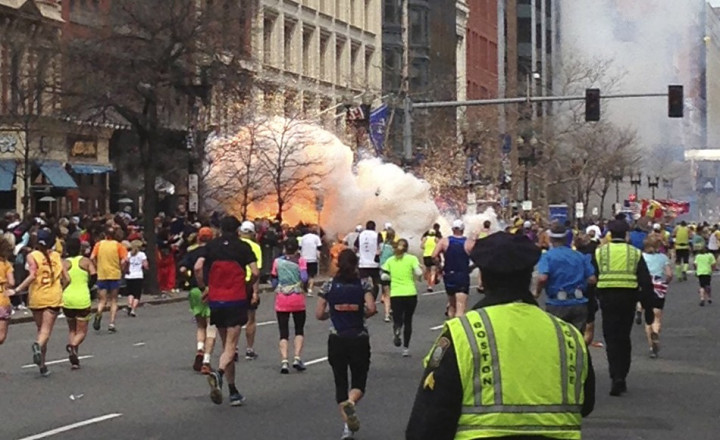 The Pakistani Taliban has denied any responsibility for the twin blasts that killed at least three people and injured more than 140 in Boston, Massachusetts yesterday.
The group has a history of terrorist threats against the US, but a spokesperson has ruled out its involvement in the Boston Marathon bombing.
"We believe in attacking the US and its allies but we are not involved in this attack," Taliban Pakistan (TTP) spokesperson Ahsanullah Ahsan told AFP.
"We will continue to target them [Americans] wherever possible," he added.
The Pakistani Taliban claimed responsibility for the failed 2010 car bombing in New York's famous Times Square.
The group is running an insurgent operation against the Pakistani government and wants to enforce Islamic law in the country.
No group has yet claimed responsibility for the Boston bombings, which took place near the finish line of the marathon.
Boston Police Commissioner Edward Davis said authorities had received "no specific intelligence that anything was going to happen" at the race.
Speaking from the White House, President Barack Obama pledged to bring the perpetrators to justice, while the FBI has taken charge of the investigation.
"We will find out who did this. We'll find out why they did this," Obama said. "Any responsible individuals, any responsible groups, will feel the full weight of justice."
Two bombs went off near the end of the 26.2-mile (42km) course, hitting some of the 23,000 runners and more than 500,000 spectators watching the race.
An eight-year-old boy is reportedly among the three fatalities of yesterday's attack. At least 17 people are reportedly in a critical condition in hospital.
Investigators say they are looking for a "darker-skinned or black male" and a yellow van in relation to the double blast.
Anyone with information about the explosions is urged to call +1-1800-494-TIPS.