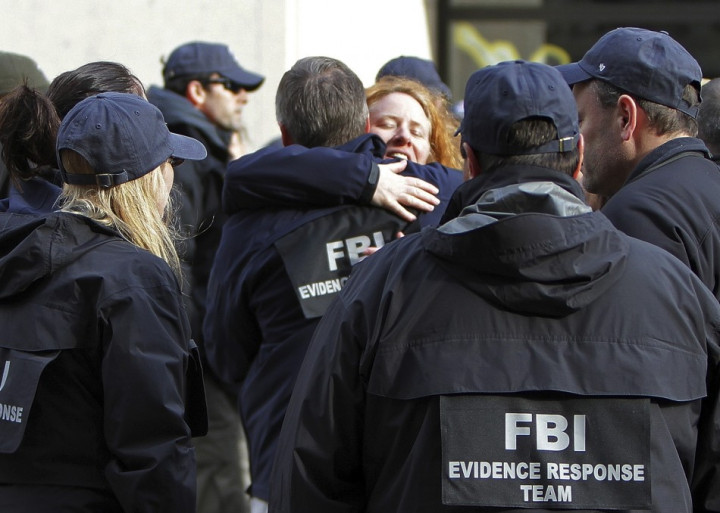 US lawmakers have grilled top FBI officials over the handling of Tamerlan Tsarnaev, one of the Boston Marathon bombing suspects, when he was flagged as a possible Islamist radical two years ago.
During the closed-door hearing in Congress, the Senate Intelligence Committee has asked the security officials why the suspect was not tracked closely.
Some members of the committee, chaired by Democratic Senator Dianne Feinstein, reportedly harbour strong concerns about the systems used to share information within the bureau.
Moscow alerted Washington in 2011 that Tsarnaev, 24 at the time, could be a radical Islamist. Acting on the tip-off, the American officials interviewed Tsarnaev, but they did not find any serious reason for alarm.
FBI had earlier said the "foreign government" which alerted the US, apparently referring to Russia, did not respond when asked for "additional information."
Alluding to the suggestions of poor communication between intelligence officials, Senator Saxy Chambliss said: "I think there has been some stonewalls, and some stovepipes reconstructed, that were probably unintentional, but we've got to review that issue again, and make sure there is the free flow of information.
"I can't say the FBI dropped the ball. I don't see anybody yet that dropped the ball. That may develop."
Tamerlan Tsarnaev, an ethnic Chechen, and his brother Dzhokhar are suspected of planting the bombs which killed three people and injured over 260 at the Boston Marathon last Monday. He was later killed during a shootout with the police authorities.
"I'm very concerned that there still seem to be serious problems with sharing information, including critical investigative information," Senator Susan Collins told reporters soon after the two-hour hearing.
Collins added that it "is troubling to me that, this many years after the attacks on our country in 2001, we still seem to have stovepipes that prevent information from being shared effectively, not only among agencies but also within the same agency, in one case."
None of the senators present at the briefing was willing to divulge exact details of the questioning. They said the intelligence officials had faced tough questions.
However, media reports suggest Tamerlan Tsarnaev's six-month trip to the turbulent North Caucasus region in 2012 is under scrutiny.
The Senate is likely to hold a full briefing later in the week.