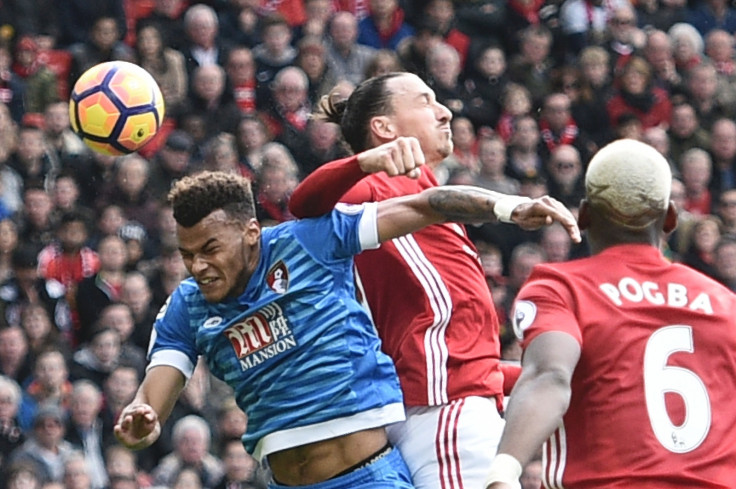 Bournemouth defender Tyrone Mings has been handed a five-match ban by the FA and will now miss his side's tough upcoming matches against Liverpool and Chelsea.
The 23-year-old was hit with the suspension after stamping on Manchester United forward Zlatan Ibrahimovic, who received a three-match ban for elbowing the 23-year-old moments after the incident.
Along with the clashes against Liverpool and Chelsea, Mings will also miss Bournemouth's matches with West Ham United, Swansea City and Southampton. The former Ipswich Town player will be available for selection for the Cherries' trip to Tottenham on April 15.
Bournemouth revealed on their official website that Mings denied the charge put towards him but he was still heavily punished by the FA, who deemed a standard three-match ban "clearly insufficient". The struggling south coast outfit also said in a statement that they are "extremely disappointed" by the decision to ban Mings and are flabbergasted that the charges are deemed "proven".
"AFC Bournemouth are extremely disappointed with the FA Regulatory Commission's decision to find Tyrone Mings guilty of the charges against him and impose a five-game suspension, following Saturday's incident at Old Trafford involving Zlatan Ibrahimovic.
"We will study the detailed reasons of the commission once they become available but find it extraordinary that the charges can be described as 'proven' when there is absolutely no evidence to prove the incident was intentional.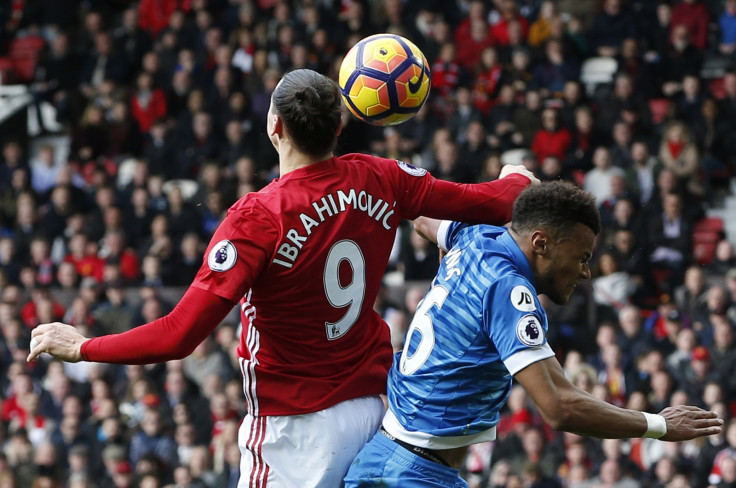 "It is our strongly held belief – backed up by our relationship with the player, and knowledge of his background and character – that it was an accidental collision. Tyrone twice apologised to Ibrahimovic during the match for the accidental collision and also reiterated that there was no intent straight after the final whistle in a series of television interviews.
"We fully support our player. Tyrone has an excellent disciplinary record and has not been sent off in 75 matches as a professional. During that time he has only received 13 yellow cards – the last of which came in April 2015. The club will be making no further comment."
Mings has only made nine appearances for Eddie Howe's men this season, after recovering from a serious injury sustained last term. Bournemouth's trip to Liverpool has been made even more difficult, and they didn't exactly enjoy their last visit to Merseyside.
The Cherries were on the receiving end of a 6-3 pummelling from Everton last month but will be buoyed by their 4-3 victory over Jurgen Klopp's Liverpool in December ahead of the clash at Anfield on 5 April.