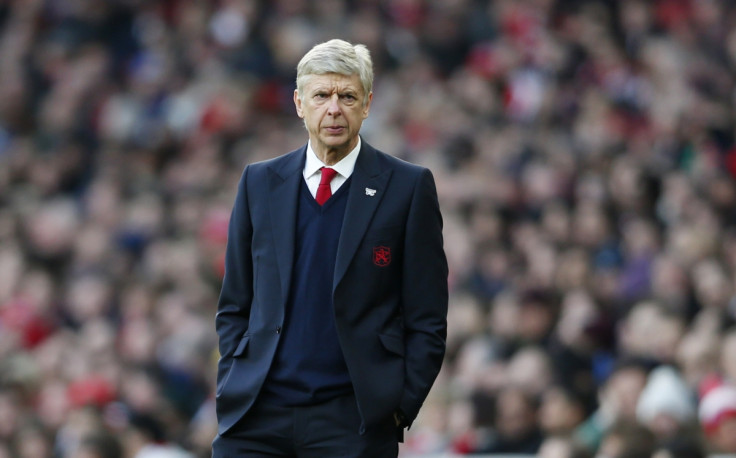 Arsene Wenger believes that Arsenal will regain their goalscoring verve, having gone three games without scoring in the Premier League. The Gunners have failed to score against Stoke City, Chelsea and Southampton but the lack of goals was particularly apparent against the Saints, with the north London club creating the majority of the chances.
Frasier Forster had a brilliant game, making 10 saves to deny the Gunners as the likes of Mesut Ozil, Olivier Giroud and Alexis Sanchez huffed and puffed but to no avail. The Frenchman is not worried by his team's lack of goals as he believes that the quality is there and it is only a matter of time before the Gunners are back at their best.
The north London club face Bournemouth on Sunday, 7 February, with the Gunners trying to claw back from going eight points behind Leicester City, who beat Manchester City at the Etihad to become favourites in the title race. Tottenham beat Watford to go second on goal difference and Wenger knows that his team has little room for error entering the business end of the season.
"Look, it's not definite," Wenger told Arsenal's official website on their goalscoring drought. "It is frustrating because we had some periods where we scored for fun and we have dried out recently so we have to correct that.
"Sometimes you have to go through spells like that. Sometimes when we win games we shoot three times at the goal and score three goals. [Against Southampton] we had all the chances - we must just continue to create them.
"Our style is offensive, to go forward and maybe we lost a little bit of our quality in the build-up over the longer period by losing people like Cazorla who are providers. We had to redress that.
"Goals are not only down to the strikers - it's down to the quality of the way you create goal chances and the quality of the chances you create."