The former secretary-general of the United Nations from January 1992 to December 1996, Boutros Boutros-Ghali, passed away on 16 February, aged 93.
The first Arab (and Coptic Christian) to be appointed to the UN's highest position may have been applauded for helping organise a huge UN relief operation in Somalia that prevented famine and high levels of death and deprivation, but the spectre of Rwanda's genocide will always hang over his legacy.
Boutros-Ghali, a former minister of foreign affairs in Egypt, was half-way through his mandate when the small African nation descended into chaos in 1994.
While he was accused of turning his back on the 100-day mass slaughter of Tutsi and moderate Hutu in Rwanda by members of the Hutu majority, it has since emerged he may have had a leading role in supplying weapons to the Hutu regime that carried out the massacres.
Arming the Hutus
In 2000, British investigative journalist Linda Melvern accused Boutros-Ghali of facilitating an arms deal in 1990, which resulted in $26m (£18m) of mortar bombs, rocket launchers, grenades and ammunition being flown from Cairo to Rwanda during his time as minister in Egypt.
At the time, Boutros-Ghali responded to the claims, confirming he had approved an initial $5.8m arms deal in 1990, which led to Egypt supplying arms to Rwanda until 1992, because it was his role as foreign minister to sell weapons for Egypt. The arms were smuggled into Rwanda disguised as relief material, Melvern found.
In her book, Melvern described how, asked about the knowledge of an arms deal at such a sensitive time, Boutros-Ghali said he did not think that a "few thousand guns would have changed the situation".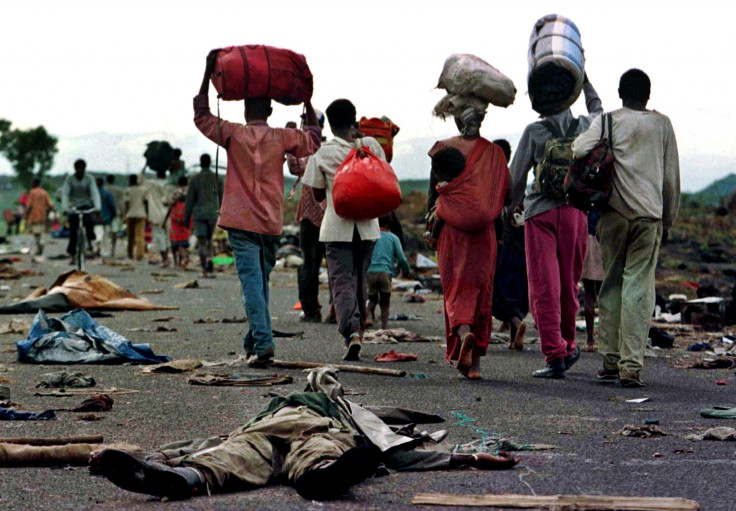 World kept in the dark about genocide
The Mucyo commission – which probed the role of France in the genocide – released a 331-page report in August 2008, claiming that France was not only complicit, but had engaged in actions on the level of "conspiracy to genocide", which saw up to one million Tutsi people slaughtered – often hacked to death with machetes by Hutu death squads.
The Mucyo commission heard how a "French league" within the ranks of the UN had sabotaged the flow of information from Rwanda to the UN Security Council.
The report highlighted Melvern's testimony, who appeared before the commission as a witness in 2007, in which she claimed Boutros-Ghali knew exactly what was going on in Rwanda during the genocide, but that the "league" had kept the world body's diplomats in the dark.
Melvern claimed the Egyptian "often received cable information" from UN force commander Romeo Dallaire, who was working on the peacekeeping mission in Rwanda, but provided twisted briefs back to the Security Council.
'We didn't realise it was a real genocide'
In an 2004 interview with PBS Frontline, Boutros-Ghali spoke about the moment he realised that what was happening in Rwanda was more than just a civil war. "Again, this was my perception; but when I was using the word 'genocide', I was not realising that there was a real genocide.
"We were not able to realise that with the machete you can create a genocide. Later, we understood this. But at the beginning, our definition of the genocide was what happened to Armenia in 1917 or 1919, it's happened to the Jews in Europe, and we were not realising - In our point of view, they did not have the tools to commit a genocide," he said.
"This was our perception – which was the wrong perception – [that] you need to have sophisticated European machinery to do a real genocide. We were not realising that, with just a machete, you can do a genocide. It takes time for us to understand."