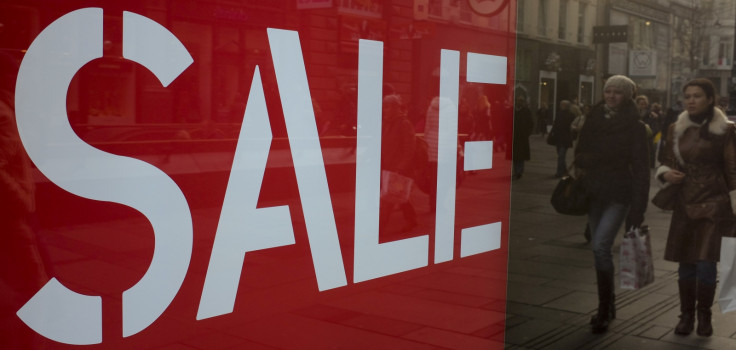 With the chaos of Black Friday now a distant memory for all but those with the scars and massive unbranded TV to show for it, the bargain hunters will be back out in force on Boxing Day.
That's right, for anyone who was not satisfied with Black Friday, Cyber Monday and the month-long run up to Christmas, there's always Christmas Eve, Boxing Day, and even the big day itself to give your credit card another workout.
Below, IBTimes UK has listed where the best technology discounts can be found - but be warned, many online sales start on Christmas Eve, while queuing overnight for discounts on the 26th is not uncommon.
So if spending quality time with the family is not for you, or you cannot face a Boxing Day lunch of dry turkey sandwiches, then get out of the house and hit the shops or sneak off with your laptop for a spot of online shopping.
Opening times
Although opening times will vary from store to store, it is generally expected that everywhere opens between one and two hours later on Boxing Day, and closes an hour or two early. You are best checking online before venturing out but remember the keenest shoppers will queue from Christmas Day night to get the best deals. You have been warned.
Amazon
An obvious choice, Amazon will be kicking off its sales on Christmas Eve with more deals added each day until New Year. Just like it did for Black Friday, there will be hundreds of time and quantity-limited "Lightning Deals". You can sign up to email alerts to ensure you do not miss out - because what else would you be doing anyway?
Once the sales get underway, we are expecting to see discounts across a wide range of tech, from phone accessories and cases, to tablets, headphones, speakers and more.
Currys
Last year, Currys kicked off its online Boxing Day sale a bit early - at 7pm on Christmas Eve - and we are expecting the electronics retailer to jump the gun again this year, with discounted cameras, televisions, tablets, white goods and more. There should be plenty of in-store deals on Boxing Day, too.
John Lewis
Typically understated, John Lewis has not made a big song and dance about its Christmas or Boxing Day sales but during Black Friday, it said: "If our competitors are having a sale, so are we." So expect the retailer to slash prices across several departments - including tech - over the festive holidays.
As with the rest of the market, you should start looking out for online discounts from the 24th (should you have nothing better to do on Christmas Eve...) and head out to your local store early on Boxing Day morning.
PC World
Expected to mimic its relative Currys, PC World will get the snowball rolling online from the 24th, with in-store deals starting on Boxing Day morning. Discounts on computers, tablets, printers, speakers and accessories are expected, along with the o-going deal that gives you £100 cashback on all MacBooks bought during the holidays.
Asda, Tesco and Sainsbury's
As always, the big supermarkets will be open for longer hours than most during the festive period, and although they do not tend to offer Boxing Day sales in the same way retailers do, it is worth keeping an eye on their websites for any Black Friday-style discounts.
Just try to avoid the Black Friday-style fighting over massive cheap televisions.