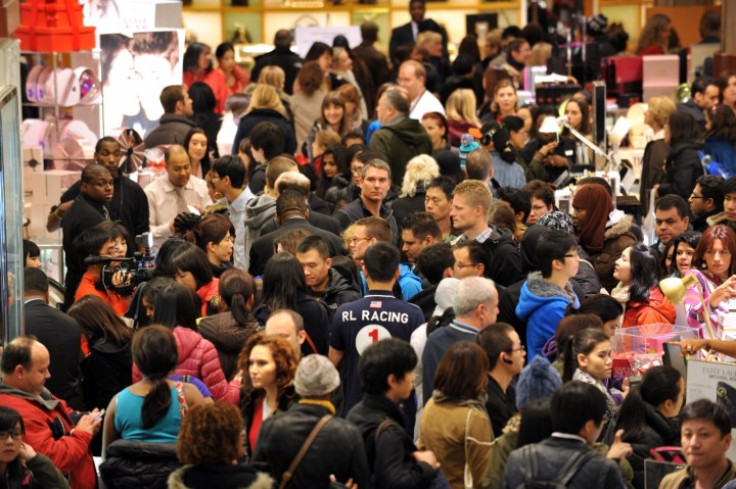 Black Friday has pushed Britons to spend a record amount in November this year and could lead to the fastest rate of growth in consumer spending since 2010, according to Visa Europe.
Visa said that household spending rose at its fastest annual rate since August; by 2%, from 1.4% in October.
"With Christmas just around the corner, consumer appetite remains positive, suggesting overall spending (growth) this year looks set to reach levels not seen since 2010," said Kevin Jenkins, a senior Visa Europe executive.
Visa Europe predicted that 8.5 million online transactions would take place on Black Friday (28 November), which was up 22% from the same time in 2013.
The payment company's data is based on credit and debit card transactions, which account for £1 out of every £3 spent in Britain.
Meanwhile, parcel firm CollectPlus warned that businesses could face losses of more than half a billion pounds, in productivity lost by staff taking time off to get their money back on purchases.
The company, which has 5,800 parcel outlets across the country, recorded a 30% rise in the number of returns in the days after Black Friday.