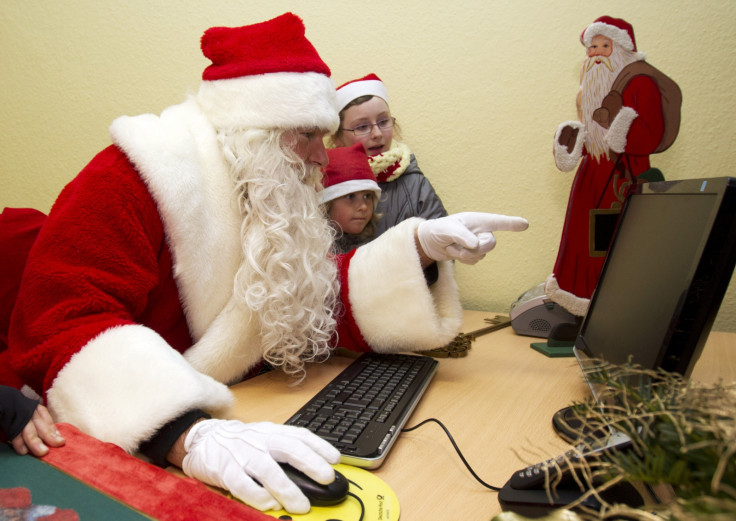 It pains us to say it, but online shopping has become as much of a Christmas Day tradition as turkey, presents and arguing over which repeated film to watch next.
Following in the sleigh trails of Black Friday, retailers are braced for another online onslaught as Britons will spend an estimated £441,000 per minute on 25 December, totalling £636m.
According to data from Experian and online retail association IMRG, there will be 142 million visits to retail websites on Christmas Day, up 25% on last year, as shoppers look to spend gift vouchers bought by unimaginative uncles and make the most of sales which feel like they've been running all year.
Traditional shopping-fest Boxing Day will be even more popular, with an estimated £748m being spent online, or £519,000 per minute spread across 167 million site visits, up 29% from last year.
By comparison, Experian and IMRG predicted £555.5m to be spent on Black Friday, followed by £649.6m on Cyber Monday, although much of the spending on Black Friday was done on the high street and in supermarkets, where security was stretched as shoppers fought over discounted televisions. The total online and offline spending on Black Friday was over £800m.
Slipping away from family to shop on Christmas Day
Giles Longhurst, general manager of consumer insight at Experian, said: "The ease of shopping online via connected devices raises the prospects of a very large amount of shopping activity on Christmas Day itself. We expect a 25% growth on last year in the number of site visits to 142 million as shoppers slip away from families to do some additional bargain hunting on the big day."
Tina Spooner, chief information officer at IMRG, said: "We are likely to see a higher number [of retailers] launching sales over Christmas Day and Boxing Day, with some going into sale as soon as their high street stores closed their doors on Christmas Eve."