Anthony Joshua Joins a Resurgent Heavyweight Division at the Perfect Time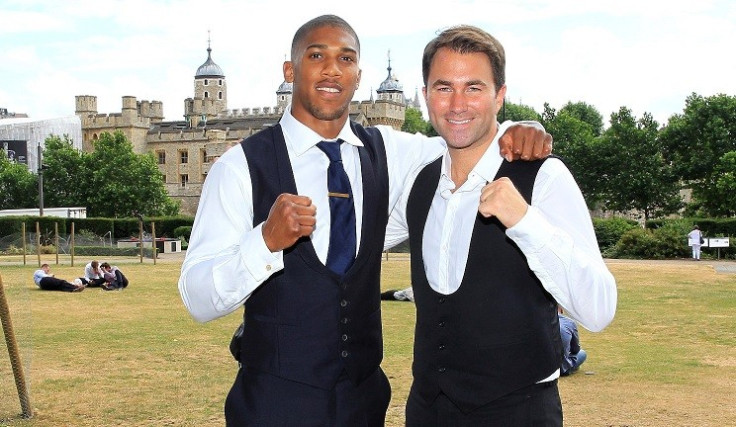 Within days of Anthony Joshua proudly receiving his Olympic gold medal focus quickly switched to when the super-heavyweight would ditch the headguards and vests in favour of the big money in the professional ranks.
There were rumours that the 23 year old was being offered highly lucrative offers that would have seen him earn millions just four years after initially taking up the sport thanks to his cousin Ben Ilyemi.
Despite these vast offers and seeing his former Team GB teammates Anthony Ogogo, Luke Campbell and Tom Stalker all sign professional deals, Joshua played the waiting game as he summed up his options.
Ignoring the clamour to immediately make the switch, Joshua has waited just shy of a year to finally announce his decision to turn professional with Matchroom Promotions.
Led by the enigmatic Eddie Hearn, Matchroom's deal with Sky makes them the popular choice for any young British boxer with hopes of one day fulfilling their ambitions and becoming a world champion.
At Thursday's press conference Hearn's wide smile would barely disappear for a second as he basked in the glory of signing one of the hottest prospects in the sport.
Heavyweight boxing has always been the glamour division and Hearn knows that he now has a genuine talent on his hands in Joshua. There will be plenty of expectation on the physically imposing young heavyweight but there is a genuine feeling that he will be more Lennox Lewis than Audley Harrison.
"Anthony is the perfect man to lift the sport of boxing in Britain even higher," raved Hearn. "When a heavyweight wins a gold they are a huge target, it's been a long process getting Anthony's signature but it's been well worth it and he's got a great team and family around him - he was right to take his time and make the right decision.
"We will take Anthony forward at the right pace. Anthony is very grounded and he understands the road ahead. He's achieved an incredible amount in 43 amateur fights, but what impresses me more about him is his mental capacity - he has a great head on those broad shoulders and he won't be rushed."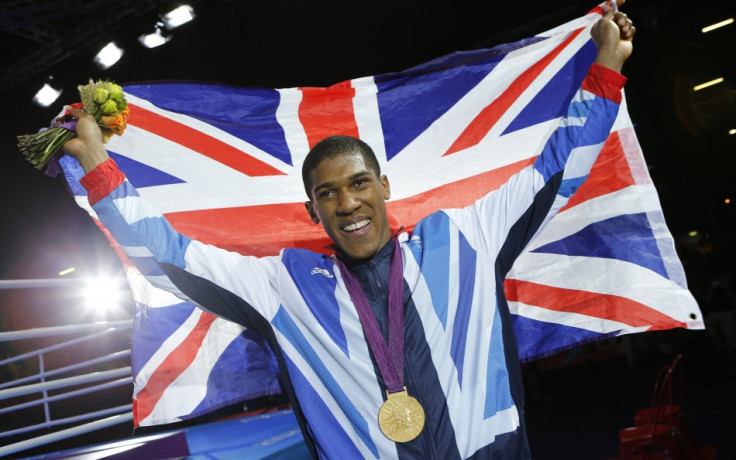 Joshua now joins a heavyweight division which is once again blossoming thanks to exciting talents like the eccentric Tyson Fury and KO king Deontay Wilder. Veteran American Tony Thompson has also proved he is still a major threat, while the Klitschko brothers remain at the peak of their powers despite coming towards the end of their incredible careers.
With David Haye now firmly back on the heavyweight landscape and with young Hughie Fury making some early waves, this is an exciting time to enter the division.
Joshua's decision to wait close to 12 months before making his decision to turn professional shows that he is in no rush and has a calm head on his young shoulders. Now he must deal with the attention of being the star attraction when he headlines the 02 Arena on 5 October.
He is unlikely to be fazed by the prospect having fought in front of a hugely expectant crowd at London's Excel during the Olympics and his comments at the press conference made it clear that this was a man with his future very much in his own hands.
"I just want to get the ball rolling. I realised the improvements I was making so after the Games I thought I could go on to Rio and capture a second gold medal - I looked at that option and I looked at the professional option," Joshua calmly recalls.
"I'm glad that I fulfilled my dreams at the Games, after that I met with Eddie and talked to a lot of people. I listened and listened and I'm here now after about 10 months and I feel in my heart and in my mind that this is what I want to do.
"This is what I want to be involved in and I know, moving forward, that it will never be a decision that I regret and that is the main thing.
"It's great to be back in the ring and it's a privilege to debut at The O2, it's one of the best venues in the world. Eddie advised me to look at all the offers. I went around the world took advice from champions and talked through with the team. Matchroom is the best place for me to go on the path I want to take, they've got a great stable of fighters and it's great to box on Sky Sports.
"I'd like to thank Finchley ABC and GB Boxing - they have backed me all the way, taking me from complete novice to World number one and Olympic Gold. The have given me the foundations to move into the pro ranks, the basis to become number one in the world."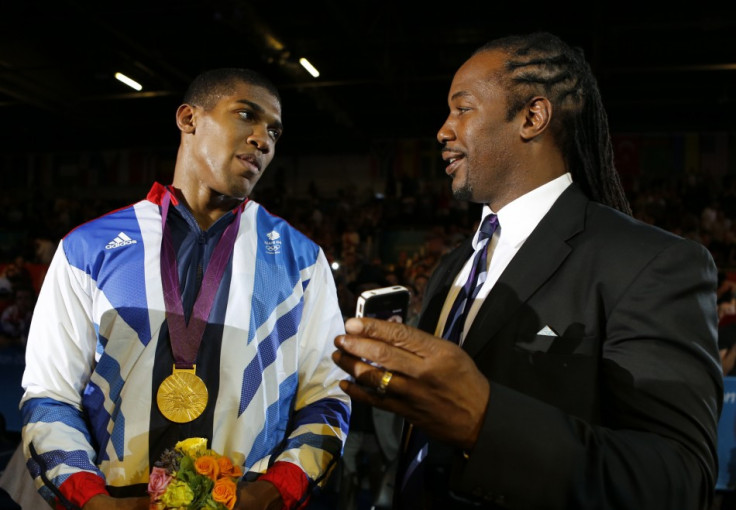 Having spent some time with former undisputed heavyweight champion Lennox Lewis, Joshua knows he can always turn to the man who showed it was possible to take his amateur pedigree into the pro ranks.
Now it will be Tony Sims turn to mould the young fighter into a heavyweight contender. Having enjoyed a rapid rise through the amateur ranks it would be of little surprise if within a short space of time the 6ft 6", politely spoken Joshua is knocking on the door of the world's elite.
© Copyright IBTimes 2023. All rights reserved.