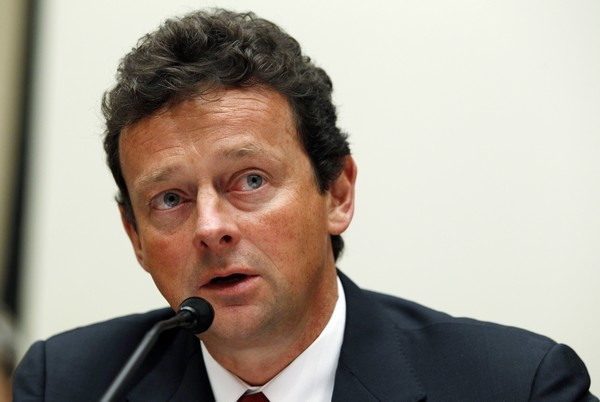 BP Chief Executive, Tony Hayward has expressed his desire to find out the cause of the explosion on Deepwater Horizon whilst defending the safety record of his company during his tenure as its CEO.
"Since I've been the CEO of this company I've set the tone for safe and reliable priorities." Said Tony Hayward as questioning began.
"In the last fourteen years, we've invested billions," he added.
However, his answers were not enough for Democratic Congressmen who demanded answers:
"When you became CEO three years ago, you said safety would be your top priority, that you would focus on it like a laser, have you met that commitment that you made?" asked Rep. Henry Waxman from California.
Mr Waxman also wanted to know why a 'long string' casing had been used in the design of the well when safety concerns stated it made 'an open pathway for gas to travel to the top of the well'.
Rep John Dingwall of Michigan, also of Democratic allegiance, wanted to know how much time was saved by certain safety protocols that were not followed:
"What about a decision not to fully circulate mud in the well - was that to save money and time?" he asked, "...the decision to use single casing for the well, not a "tie-back" method. Was this decision to save money: yes or no?"
"What about the decision to use only six centralisers?"
As Congress grilled Tony Hayward, further voting from the House was submitted to the subcommittee, which prevented the questioning from continuing.
Mr Hayward responded that safety was his paramount concern and that since the incident, BP was investigating seven points; cement casing, the integrity of the pressure around the well, well controlled procedures, and three areas around the well had been shown to be contributors to the explosion though it was still too early to tell what caused the incident.