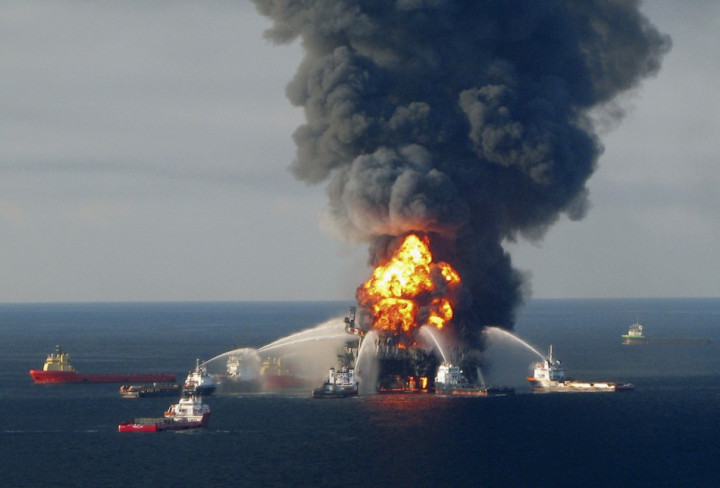 British Petroleum (BP) has agreed to pay $4.5bn (£2.8bn), a record corporate criminal fine in US history for the 2010 Deepwater Horizon oil spill.
BP has agreed to pay the aggregate amount which includes a criminal fine of $1.256bn in installments, over a period of six years. However, the agreement did not mean a global settlement of all the claims against the company related to the oil spill.
The amount includes $2.4bn to be paid to the National Fish and Wildlife Foundation, $350m to be paid to the National Academy of Sciences, both over a period of five years and an additional amount of $525m to the Securities and Exchange Commission over a period of three years.
"There can be no question that this historic announcement represents a critical step forward, and really uderscores the justice department's determination to stand with the Gulf Coast communities," said US Attorney General Eric Holder, an indication that the department has no plans to wind up the criminal investigation in to the 2010 oil spill disaster, off the coast of Louisiana.
"BP lied to me. They lied to the people of the Gulf. And they lied to their shareholders, and they lied to all Americans," said Representative Ed Markey, the top Democrat on the House Natural Resources Committee, who led the investigation at the time of the oil spill.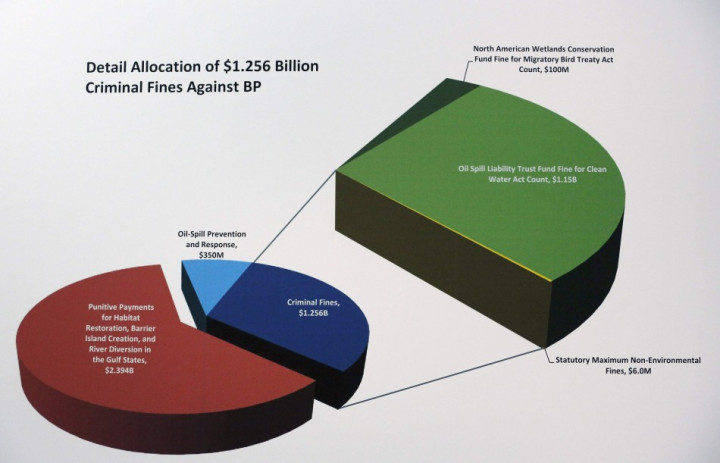 The US Department of Justice (DoJ) has indicted two senior BP supervisors on 23 criminal counts including charges of manslaughter and an ex-manager for misleading the congress. The two officials are Robert Kaluza and Donald Vidrine, according to an Associated Press report.
The resolution with the government also necessitates the appointment of two monitors with a term of four years to oversee BP's safety mechanisms in the Gulf of Mexico.
The monitors will review and provide recommendations for the improvement of BP's process safety and risk management procedures concerning deepwater drilling in the Gulf of Mexico and the BP's Code of Conduct including its implementation and enforcement.
BP said it would plead guilty to 11 felony counts of misconduct or neglect related to the death of 11 workers at the time of the accident, one count of felony misconduct for obstruction of congress and two misdemeanor counts under different federal laws such as Clean Water Act and Migratory Bird Treaty Act.
BP said it is "prepared to vigorously defend itself against remaining civil claims".
The April 2010 explosion on the Deepwater Horizion rig killed 11 workers and spilled nearly five million barrels of oil into the Gulf over the following 87 days defiling the shorelines stretching from Texas to Florida.