BP has filed a lawsuit against the US government in a bid to a ban, which bars the oil giant from getting new federal contracts to supply fuel and other services, removed following the 2010 Gulf of Mexico oil spill.
After the Deep Horizon oil rig exploded, and resulted in one of the world's most devastating environmental disasters of all time, the US Environmental Protection Agency (EPA) suspended BP from entering any new contracts with the government.
In the new lawsuit, BP is seeking an injunction of the EPA suspension which prevents the group of entering new federal contracts, receiving grants, or any other transactions until it meets with "the appropriate business standards". The order was first issued in November last year.
At the time of the ordered suspension, the EPA said it took action against the oil major "due to BP's lack of business integrity."
"Federal executive branch agencies take these actions to ensure the integrity of Federal programmes by conducting business only with responsible individuals or companies. Suspensions are a standard practice when a responsibility question is raised by action in a criminal case," the EPA said in its statement.
In court papers filed in US District Court of Houston, BP noted that the EPA's decision and its continued enforcement is "arbitrary, capricious and an abuse of discretion."
BP spokesman Geoff Morrell said that the EPA's action is inappropriate and that BP is still open to negotiate a reasonable settlement with the EPA.
Contracts Worth Billions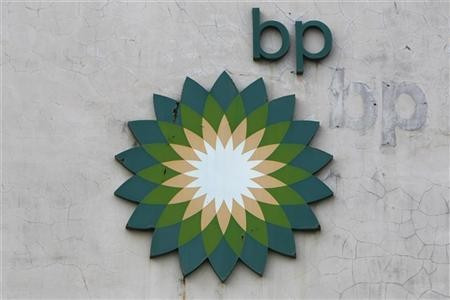 BP has lost out on billions of dollars worth of contracts after the EPA slapped a suspension on it receiving any new federal contracts.
The oil major, which has been a major supplier of fuel to the US military, was barred from federal contracts worth $1.9bn (€1.4bn, £1.2bn) this year due to the suspension. The contracts were with the Defense Logistics Agency, which supports the US Army, Navy, Air Force, Marine Corps, and other federal agencies with logistics, acquisition and technical services.
An explosion on BP's Deepwater Horizon rig on 20 April 2010, which killed 11 workers, resulted in one of the worst environmental disasters in history. BP has since forked out $42.4bn in oil spill-related charges.
In January this year, the company pleaded guilty to manslaughter and other criminal charges related to the rig explosion. BP was ordered to pay a $4bn criminal penalty.
The guilty plea has resulted in 21 different BP entities being suspended from receiving new federal contracts. BP claims in the court filing that the EPA should have lifted the ban once the criminal case was resolved.