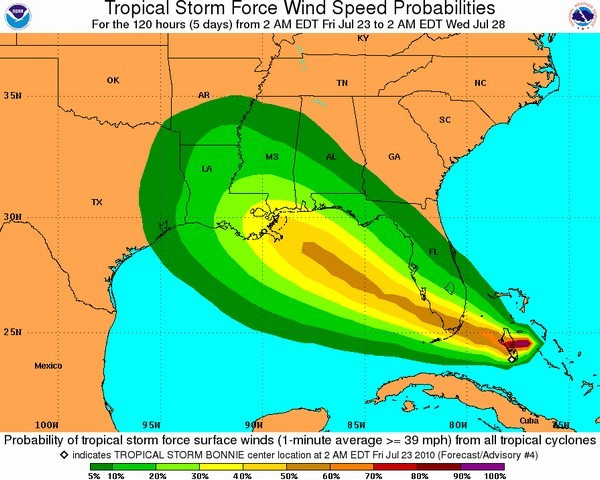 Shares in BP were down on the FTSE 100 in afternoon trading as BPs attempts to deal with a catastrophic oil leak look like being hampered by a tropical storm gathering in the Bahamas.
Although BP has successfully capped the leak, helping the company's shares to recover a little of the ground last in recent months, a storm forming in the Caribbean is threatening the ongoing cleanup efforts as well as tests to ensure that the cap is strong enough to continue containing the leak.
BP workers in the Gulf of Mexico are considering an evacuation, which could delay the company's efforts by 10-14 days.
By 13:23 shares in BP were down 0.43 per cent to 397.35 pence per share on the FTSE 100.