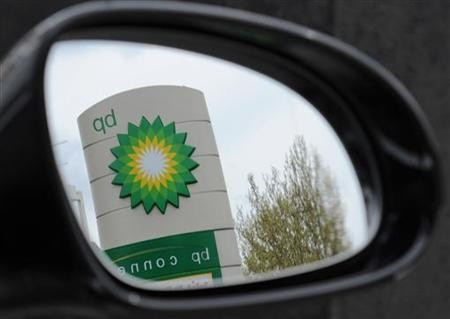 Shares in BP were up on the FTSE 100 in morning trading after the energy giant said it had reached settlement agreements with companies connected with last year's oil spill in the Gulf of Mexico.
BP said that it would receive $1.1 billion from MOEX USA Corporation, whose subsidiary MOEX Offshore 2007 LLC had a ten per cent interest in the ill-fated Macondo oil well. The money will be used by BP to contribute to its $20 billion fund for meeting compensation claims resulting from the oil spill.
Bob Dudley, Chief Executive of BP, said, "This settlement is an important step forward for BP and the Gulf communities. MOEX is the first company to join BP in helping to meet our shared responsibilities in the Gulf, and Mitsui, through MOEX USA Corporation, is showing great corporate citizenship in standing behind its affiliate and making a contribution to meet the costs of this tragic accident. We call on the other parties involved in the Macondo well to follow the lead of the MOEX and Mitsui parties."
Some of those "other parties" include Transocean, who owned the Deepwater Horizon rig, and Halliburton, which designed and pumped the unstable cement which a U.S. investigation concluded was a key cause of the accident.
Since the oil spill BP has raised $25 billion in disposals which have been used to fund the cleanup operation as well as compensation costs to individuals and businesses affected by the incident.
By 10:00 shares in BP were up 3.83 per cent on the FTSE 100 to 465.05 pence per share.