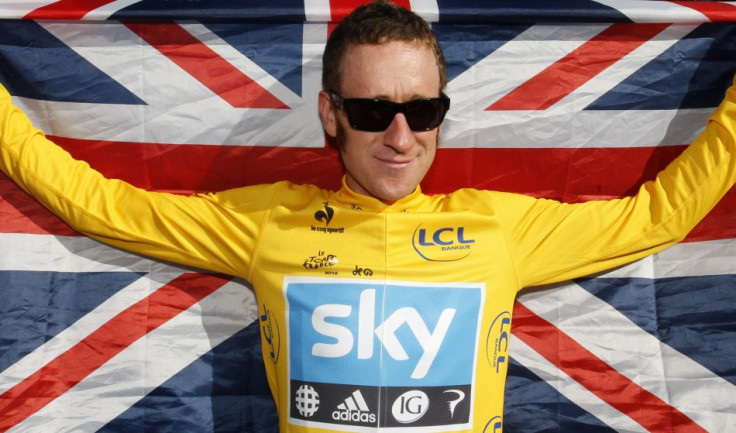 The British cycling industry is booming thanks to the 'Wiggins fever' which has engulfed the country, with bike retailers and producers experiencing record sales.
John Lewis bikes sales rose 90 percent in the week after Wiggins won the Tour de France, up 170 percent compared to the same period in 2011.
When Wiggins and his sideburns roared through the Olympic time trial to take gold a few days later, bike retailer Halfords reported that demand for various models rose by up to 70 percent.
"No doubt many of these consumers have been inspired by the success of Wiggins and all other racers," said Halfords commercial director Paul McClenaghan.
During the final week of the Tour, about £21m was spent in UK bike stores, according to figures produced by financial services company Visa.
The UK cycling market is estimated to be worth £1.4bn and has been growing at an annual rate of 5 percent over the last 5 years. Nevertheless Wiggins' victories have come as a significant shot in the arm for the industry.
Before Wiggins toasted with champagne, after winning the Tour on the Champs-Élysées in July, Halfords cycling division had reported several disappointing monthly results.
In March 2012 the company recorded an 18 percent fall in year-on-year retail profit. Cycling revenue then dropped by 9.6 percent in the second quarter of 2012, mainly due to the bad weather conditions, the company said.
British bicycle manufacturer Raleigh experienced a similar decline.
Speaking about the turnaround triggered partly by Wiggins's success, Raleigh sales director Phil Rickaby said: "It's been one of the wettest summers on record and bike shops, like all retailers, have been waiting for customers to come out of the rain and into their shops.
"However, over the last few weeks there has been a noticeable spike in enquiries about our road bikes".
A new bike for 25 percent of Britons
In July Wiggins became the first Briton ever to win the Tour de France.
A few days later he managed to beat another record, winning gold in the Olympics men's time trial, surpassing Sir Steve Redgrave as Great Britain's greatest ever Olympian.
His success was shortly followed by Britain's men's cycling team, led by Sir Chris Hoy, who took home gold in the team sprint event.
Following Hoy's triumph, teammate Jason Kenny also claimed gold in the individual sprint competition.
In the wake of these triumphs, one in every four British citizens is now thinking of buying a new bike, according to a survey conducted by Halfords.
"Cycling is the sport everyone is now talking about. Whether as a sport or leisure activity, it has never been more popular," said McClenaghan.