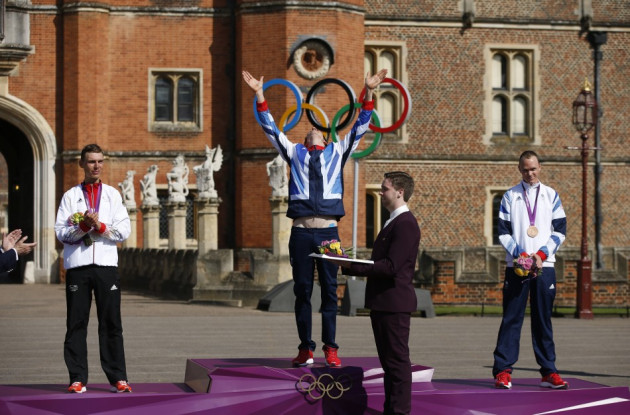 Bradley Wiggins' stunning win in Wednesday's cycling time-trial has assured the London native a place in the record books as Britian's most decorated Olympic athlete with four Gold medals and seven overall.
But is he the greatest of all time?
Our own elite squad of IBTimes UK journalists mounts their metaphorical bike to make the case for Britain's Greatest Olympian.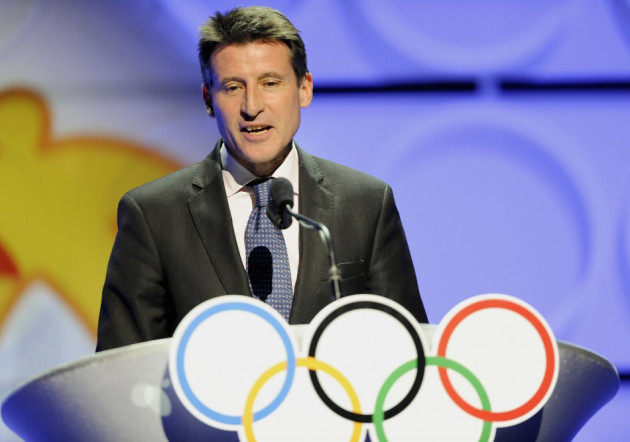 Sebastian Coe
By Martin Baccardax - European Business Editor
Any discussion of great British Olympians has to include Coe, the only athlete, male or female, to defend a 1,500 metre title in the modern era. Coe's comeback Gold in the 1980 Moscow Games against his arch-rival Steve Ovett is the stuff of legend, coming, as it did, after a bitter defeat in his best event, the 800 metres, only days before.
But his title defence in Los Angeles in 1984 might be even more impressive. Having lost most of the previous two years to injury and illness, Coe controversially scrapped his way onto the British Olympic team despite having been soundly beaten in the trials.
He justified his selection with another 800 metre silver (losing to the soon-to-be world record holder Joaquim Cruz of Brazil) before winning another 1500 metre gold - and setting an Olympic record which stood for decades - in his sixth race in seven days
Beyond his unprecedented achievements on the track, which included holding every middle-distance record at the same time, Coe extended his run of Olympic victories by taking over as Chairman of the flagging London 2012 bid team after the resignation of Barbara Cassani. His pristine global image (Coe was the first athlete ever permitted to speak on behalf of all competitors in front of the International Olympic Committee and the first to call for a lifetime ban for athletes caught using performance-enhancing drugs) helped draw bid support from sceptics around the world.
His relationship with Juan Antonio Samaranch, the all-powerful Spaniard who dominated the IOC for more than 30 years, is widely considered to have swung Spanish support away from the favoured Paris bid in the final hours of voting in Beijing.
With four Olympic medals in one of the truly global sports and a defining legacy with the Olympic movement long after he ran his final race, Sebastian Coe is, for me, Britain's greatest Olympian.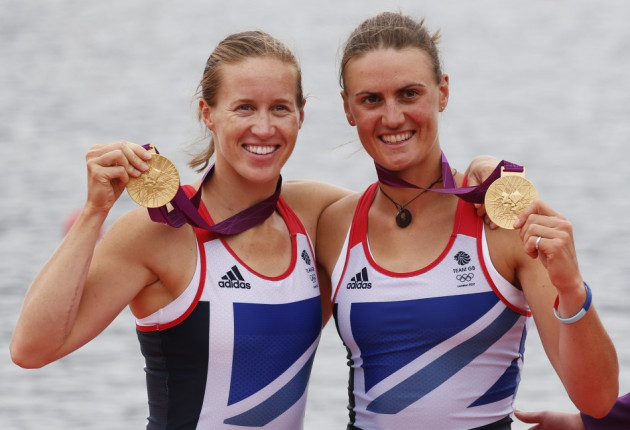 Helen Glover
Helen Glover
By Lianna Brinded - Senior Business Reporter
People concentrate on the seasoned athletes and those who have competed in hundreds of events, however the standout champion and one to watch out for foreseeable future is Helen Glover.
Glover, alongside Heather Stanning who won gold for Team GB in the women's pairs at Eton Dorney, embodies a true Olympian.
For someone who only started rowing four years ago, after answering an advertisement that was looking for women over the 5'9" in UK Sport's landmark £20,000 "Sporting Giants" programme, Glover has already achieved the dream of nailing a gold at a home hosted Olympic event.
While critics have always viewed rowing as elitist sport and inaccessible to "just anyone", the full-time UK PE teacher fit in hours of training before and after work and applied herself to beat all other candidates in the programme to be a "future giant of British sport."
In an interview, she remarked how a programme leader addressed hundreds of candidates by saying the next gold medal winner could be in this room.
She said, "I sat there and thought, I will make sure that's me."
Through sheer hard work, determination, dedication and passion for the new found sport, Glover put in at least 30 hours a week, alongside army captain Stanning, to initially only miss out on gold by eight-hundredths of a second in the World Championships in 2011.
Fast forward to the London Olympics 2012, Glover was part of the winning duo that smashed their way into first position and won Team GB's first gold over two seconds.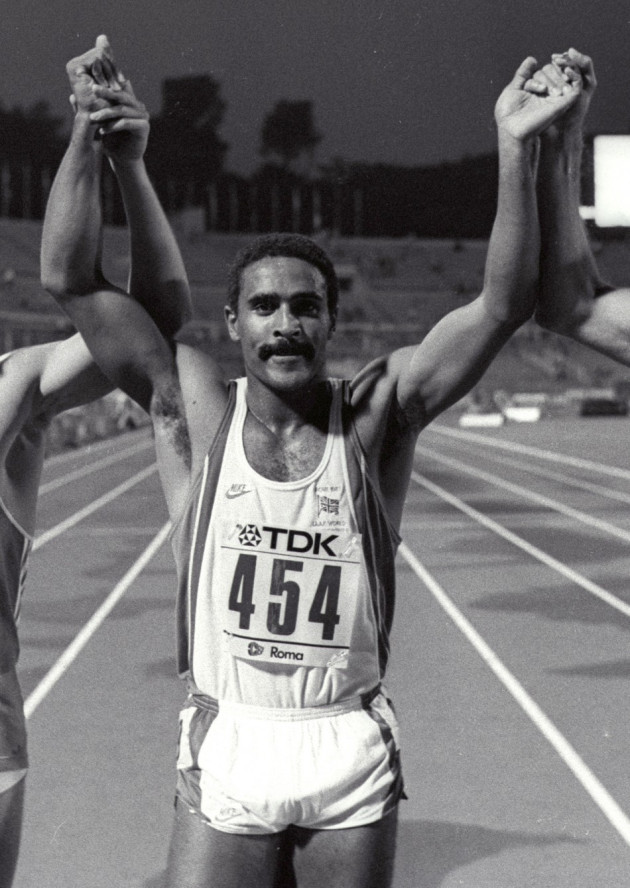 Daley Thompson
By Shane Croucher - Business Reporter
There's a touch of the Samson about this man.
You get the feeling that were his moustache to be shaved off by some gold-lusting, treacherous temptress, he would somehow lose the power to chuck a large metal ball quite far. Well, very far.
But this isn't about the source of Daley Thompson's super-human strength (it is definitley his moustache).
He is the greatest Olympian because not only did he dominate the decathlon - that is ten, yes ten, track and field events - for two consecutive Games, winning gold in both, but he also smashed numerous records and swept-up golds in many other international championships during his career.
As an all-rounder, someone who really was citius, altius, fortius than the rest, Thompson represented the whole package of an original Olympian.
Not only that, but he had charisma and charm that endeared him to the public.
"When I lost my decathlon world record I took it like a man. I only cried for ten hours," he once quipped.
To top it all off, when injury prevented him competing as an athlete, he went on to have a career, albeit a short one, as a professional footballer.
Oh, and he's British.
In sum: great athlete, great guy, great face furniture.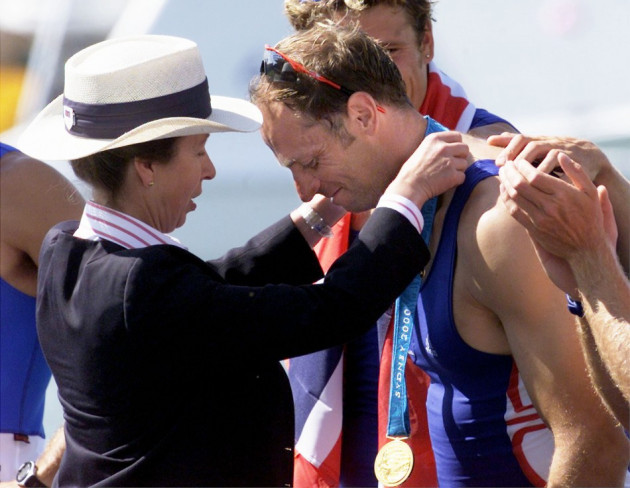 Steve Redgrave
By Adrian Back - Sports Reporter
The accolade of who is the greatest British Olympian is once again under discussion after the quite incredible achievement of Bradley Wiggins. Yet for me there can be no argument. Sir Steve Redgrave deserves the title.
A physically imposing specimen at 6ft 5" and weighing more than 16 stone of solid muscle, Redgrave competed in an event that not only required brute strength, but exacting precision and timing. Endless hours were spent honing his technique on freezing cold British rivers and the results were there for all to see.
His first Olympic Games heralded his first gold medal and at just 22-years-of-age. Four years later he decided against defending his title in the coxed fours and instead delivered a second gold in the coxless pairs, before a bronze in the coxed pairs further fuelled his desire for more medals.
At Barcelona 1992, Redgrave partnered the man his name would become synonymous with - Matthew Pinsent. The duo claimed yet another gold in the coxless pair as they set about dominating the sport for years to come. By the time the Atlanta Games began there was little doubt the pair would win gold.
By this time Redgrave had been diagnosed with ulcerative colitis and was battling with ulcers and open sores. Yet, there was no stopping the incredibly driven rower. Gold was duly delivered and he now had to decide whether to compete in a fifth Olympic Games.
Now 38 and having been diagnosed with a form of Diabetes, Redgrave entered the coxless fours with trusted partner Pinsent, Tim Foster and James Cracknell. He had already broken a 60 year record set by another British rower Jack Beresford who won three golds and two silvers, now he had the chance to further extend his record.
Considered too old by many, the British team were written off by much of the media outside these isles. Following 2000m of absolute torture, Redgrave claimed an historic fifth gold at a fifth consecutive Olympics. As the tears rolled and the emotion flooded out it was clear we were looking at our greatest ever Olympian.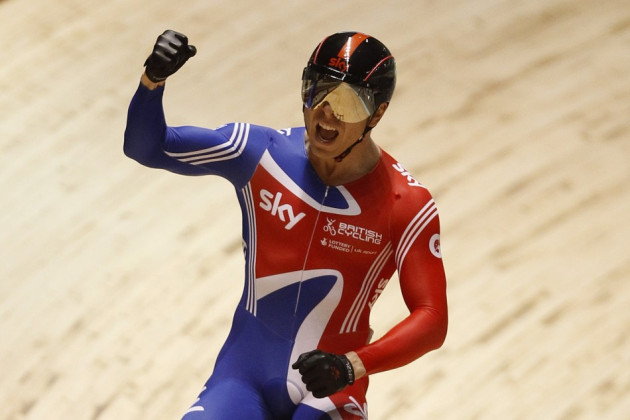 Chris Hoy
By Umberto Bacchi - General News Reporter
For spirit, number of medals and charisma, Bradley Wiggins has proved himself to be the greatest ever British Olympics athlete; nevertheless, when it comes to award my personal title, my heart goes with his fellow cyclist Sir Chris Hoy.
Before the Wiggins fever spread out across the UK, the "old" Hoy was the synonym of speed and cycling home and abroad.
A complete sportsman, his career started away from cycling tracks, as he won his first medal in 1993, rowing for the Scottish junior team in the British championship.
A permanent member of the Great Britain track cycling National squad from 1996, Hoy has been the forefront of the British cycling movement since, winning a total of 5 medals over three different Olympics.
He started with silver in Sydney 2000, won his first gold four years later in Athens and sealed his Olympic adventure in gold with the incredible hat trick recorded in Beijing, where he arrived first in Team Sprint, Keirin and Sprint.
Three gold medals in a single Olympics edition: something no Briton had achieved in the previous 100 years.
Through his victories and world records, he has been able to involve an entire nation in a sport previously partially neglected and opened the Olympic medals' doors to a younger generation of British cyclists.
Aged 36, Hoy is still pedalling at high levels, as in the London 2012 games he is to compete in Men's Keirin and Team Sprint.
Passion, dedication and lots of gold: that's why to me Sir Chris Hoy is the greatest British Olympian.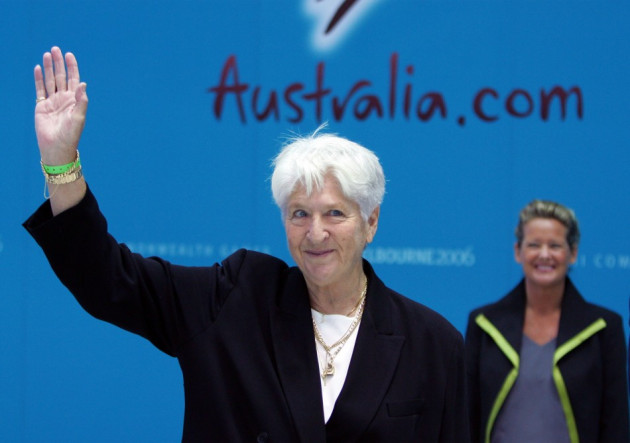 Dawn Fraser
By Vanessa Keller - [Australian Native!]Sports Reporter
What makes an Olympian the greatest of all time?
Is it the amount of medals you can count around their neck? The courage with which they fought to win the gold? How they rated as a sportsman, as they took in the adulation and plaudits? While many now turn to Michael Phelps as the most successful Olympian ever, as an Australian the title would go to a woman who almost needs no introduction: Dawn Fraser. She won her event, the 100m freestyle, three times in a row, firstly at Melbourne in 1956, then in Rome in 1960 and in Tokyo in 1964. She's still one of only two Olympians to win the same Olympic event three times.
Holder of eight Olympic medals, including four gold, the now 74 year old was internationally recognised as the best swimmer in the 20th century - that's a feat that Michael Phelps may have to wait a few years to make claim to.
She broke 27 individual records, and was Australia's female athlete of the century as well. Her part in the Opening Ceremony in Sydney 2000 as one of seven Australian women, including the legendary Cathy Freeman, showed just how much she contributed to women's emergence in the Olympics throughout the country.
But it wasn't just Fraser's ability in the pool that gave her legendary status, it was her actions on land as well; the New South Welshman was arrested for stealing an Olympic flagpole from Emperor Hirothito's palace in 1964, and her attitude often caused rifts with sponsors, as she insisted on taking part in the Opening Ceremony against the Australian Swimming Union's orders, and wore an older swimming costume than the one she was offered simply because she liked the feel of it.
An athlete who stands out in every way is worthy of Olympic legendary status; one who has the records, the Gold medals, defines a generation and shows that they are on a platform of their own. And Fraser not only defined a generation with her swimming, but many generations after as well.
Eddie 'The Eagle' Edwards
By Nicholas Edmondson - General News Reporter
Yes. That's right. Eddie "The Eagle" Edwards.
I cannot think of a person who more perfectly embodies the Olympic spirit and the British attitude to sport than the plasterer from Cheltenham who took his life in his hands to rocket down the ski jump in 1988.
Eddie Edwards, was the first British competitor to ever be entered in the Olympic ski jumping, at the 1988 Calgary Games.
An adept skier, though not quite skilled enough to earn a place on the GB squad in the downhill skiing events, Edwards took on the ski jump and earned a place by virtue of being the only entrant.
Weighing around 20lb more than the average ski-jumper and so near sighted he had to wear his thick glasses within his helmet, Edwards did not look like your typical Olympic contender. In fact he looked like the result of a booze-fuelled dalliance between Jim Davidson and a Chuckle Brother.
So when he gave a cheery wave and set off hurtling down the slope, the nation its collective breath, as the crowds expected to see smiling Eddie distribute himself violently over the landing area like a latex piñata.
Instead, he landed. Yes he appeared to have all of the grace of a newborn giraffe and finished dead last in both of his events, but none of this mattered to the Eagle.
He had risked life and limb to represent his country and inspired countless others with the attitude that participation is every bit as important as victory.
At the end of the games, IOC president Juan Antonio Samaranch "[At Calgary] people set new goals, created new world records, and some even flew like an eagle,"
He did fly like an eagle. But, more importantly, he landed.