Brazil: Court ruling helps President Dilma Rousseff escape impeachment for now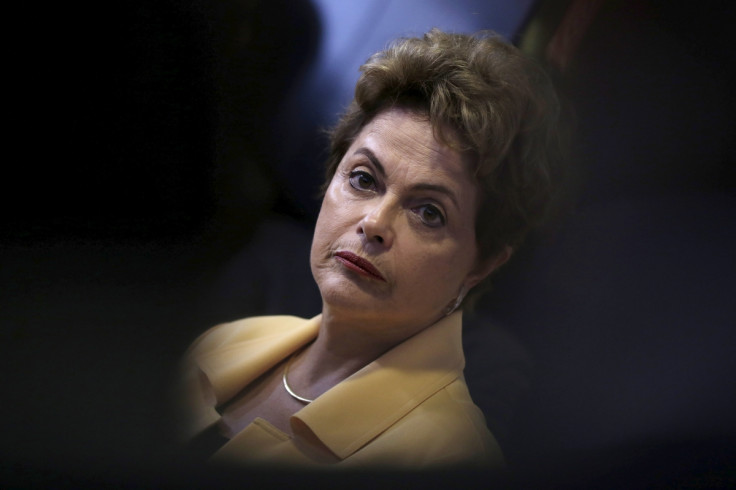 Brazilian President Dilma Rousseff has managed to fend off opposition forces who initiated impeachment proceedings against her after the Supreme Court ordered a complete overhaul of the procedure and scrapped the lower house commission set up to deal with the impeachment. It also shifted the onus on the Senate, which would now review the grounds for impeachment, even if the lower house votes against it.
Impeachment proceedings were initiated against Rousseff by her political rival and speaker of the lower house of Congress Eduardo Cunha on 2 December after he accepted one of 34 impeachment requests against her. Thursday's (17 December) 8-3 decision by the judges invalidated the opposition-dominated commission established by secret ballot in the lower house and called for a fresh procedure by open vote.
The judges' vote to give greater authority to the Senate makes Rousseff's chances of staying in power brighter, according to analysts. The Brazilian president enjoys greater support in the Senate, which now has the power to halt proceedings even before the hearing begins.
"This clearly puts Renan Calheiros, the president of the senate who has been an ally to Rousseff in the driver's seat. The government has a larger and more stable majority in the senate in comparison to the lower house," Eurasia analysts Christopher Garman and Joao Augusto de Castro Neves told Bloomberg.
Interestingly, Calheiros belongs to the Brazilian Democratic Movement Party (PMDB), the same as Brazilian vice-president Michel Temer, who has been accused of plotting against Rousseff. Temer would take on the presidency mantle albeit on an interim basis, if impeachment proceedings were to succeed against Rousseff. The PMDB, traditionally an ally of the Worker's Party, has in fact been divided over her removal.
Calheiros in a document sent to the Supreme last week had said: "We live in Brazil bicameralism. You cannot remove a president from the decision of a board [House of Representatives] without hearing the other house [Senate]. In practice, it would not be bicameralism. It would be predominance of one house over another."
He has also made indirect attacks at Temer recently saying that some members of the party were now only thinking of positions. Meanwhile, the vice-president refuted allegations by saying that he was not plotting against Rousseff, although his party was split over supporting her.
Public sentiment divided
Rousseff's impeachment has divided public sentiment as some feel that she is being targeted by right-wing politicians, while others allege that she is responsible for Brazil's larger economic woes.
Earlier on 13 December, close to 100,000 protesters gathered in Sao Paulo – led by Brazilian anti-government group Vem Pra Rua (Come To The Street) – and demanded Rousseff's removal. Similar demonstrations have been held regularly in recent months. On the other hand, Brazilians in more than 15 cities marched on 16 December to show their support for the president. Many of the protesters expressed anger towards Cunha, the man leading the opposition's bid to oust Rousseff, who himself has been charged with accepting millions of dollars in bribes.
Meanwhile, Brazil's credit rating was reduced to junk status – below investment grade – by Standard & Poor's on 10 December when the agency lowered the country's rating to BB+, from BBB-. The country's currency and local bond markets have also posted deeper losses this year with foreign investment showing a sharp decline.
© Copyright IBTimes 2023. All rights reserved.