Brazil: President Dilma Rousseff vows to fight impeachment proceedings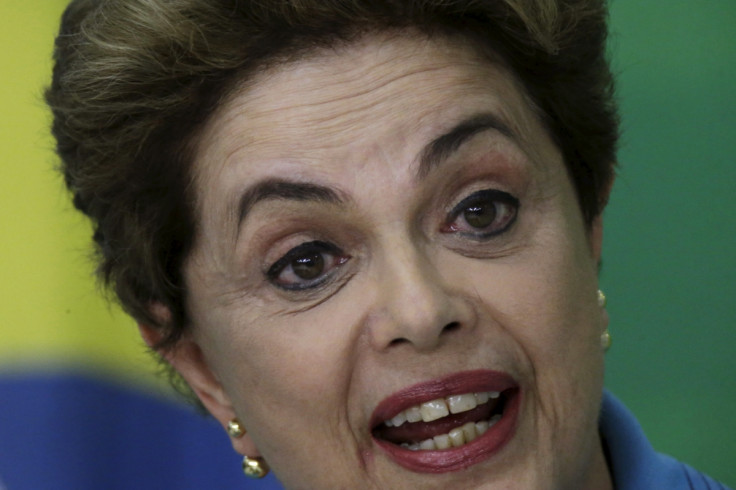 President Dilma Rousseff has vowed to fight impeachment proceedings against her despite Brazil's lower house of Congress overwhelmingly voting in favour of prosecuting the leader. Calling the proceedings "illegitimate", she vowed to stand her ground.
In a measured response shortly after the Chamber of Deputies voted to impeach the embattled leader, Rousseff reiterated those actions are the result of a "non-traditional coup d'etat".
She told reporters: "I believe in democracy. I will fight, like I have always done in my life. This is not the beginning of the end – it's the beginning of the fight."
The Latin American leader has been accused of manipulating government accounts in 2014, just prior to the elections, to make the economy look brighter than it was. She denies the allegations.
Her remarks came soon after the lower house vote in a last-ditch attempt to regain support in the Senate and avoid stepping down. If the Senate also decides to prosecute her, a political trial will be set in motion against the leader, with Vice President Michel Temer – who Rousseff accused as the man behind the coup – taking over the presidency.
"It was an injustice to me because those who presided over it are accused of illegality. It was an immense violence against truth, democracy and the rule of law," said Rousseff.
She reserved harsh words for Temer, who was until recently a coalition partner. She openly blamed him of conspiring against the ruling government to bring down her.
"I will fight, like I have always done in my life.... I am sure that we will have the opportunity to defend ourselves in the Senate," she added. It is still unclear if Rousseff's defence will have any effect on the impeachment process.
Brazil has been gripped by intense political drama over the last few weeks, with pro and anti-government protesters taking to the streets.
© Copyright IBTimes 2023. All rights reserved.