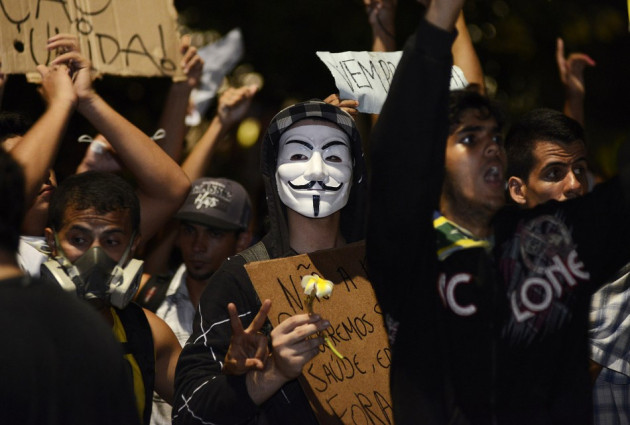 Brazil President Dilma Rousseff has announced a series of economic and political reforms in a bid to appease the anti-government protesters as widespread rallies have been staged across the country.
Rousseff, who had earlier acknowledged the legitimacy of the protests, vowed to roll out a revised plan for the hikes in transportation costs.
Pledging to hold talks with the protesters, the Brazilian president in a televised address said: "We cannot live with this violence that shames Brazil. All institutions and public security forces should prevent, within the limits of the law, every form of violence and vandalism."
People in more than 100 cities across Brazil took to the streets protesting against the government over a string of economic issues and corruption. The protests were triggered by the hike in transport fares in Sao Paulo.
Following an emergency cabinet meeting, Rousseff also vowed to improve the national health service in the country by bringing in foreign doctors.
She reiterated the government's commitment to inject oil royalties into education.
"I'm going to meet the leaders of the peaceful protests. I want institutions that are more transparent, more resistant to wrongdoing. It is citizenship and not economic power that must be heard first. We need to oxygenate our political system ... and make it more transparent," she added.
She stressed: "I would never allow this money to come out of the taxpayers' money, harming essential areas such as health and education."
Rousseff also defended Brazil's decision to host the Fifa World Cup in 2014.
Rousseff's remarks came hours after nearly a million people marched against the government making it one of the biggest protests in the South American country.
Scores of rallies across the country turned violent and there were also reports of widespread vandalism and looting.
Soon after her speech, #calabocadilma (Shut up - Dilma) has also started trending on Twitter as many users heaped scorn on the government.
Unlike the Arab Spring, the wave of protests is not spearheaded by any movement or group against Rousseff and she reportedly continues to be popular among public.