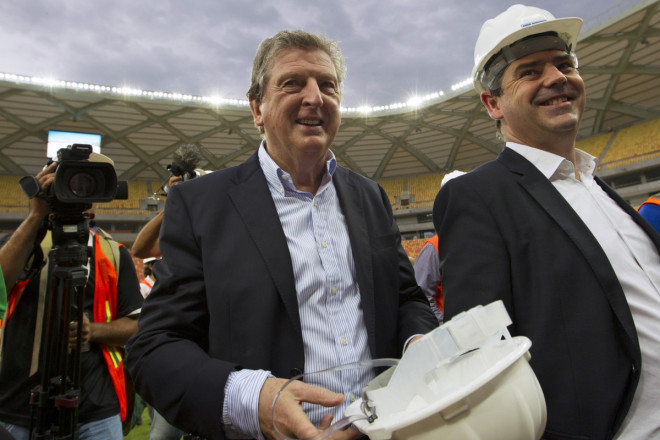 They've already been written off by many football experts and now England's bid for World Cup glory at Brazil 2014 could be hindered by an even bigger challenge: blistering heat caused by the weather phenomenon, El Niño.
Although this year's tournament takes place in the southern hemisphere, where it will be winter, temperatures in Brazil are expected to make the event tough not only for England but for all European sides.
Already sweating at the prospect of kicking off their tournament in the tropical jungle setting of Manaus, Roy Hodgson's men play the next two matches of the tournament in the relatively temperate venues of Sao Paulo and Belo Horizonte. However, climate experts from the University of Reading have now released a report warning that El Niño could make things stickier there than expected.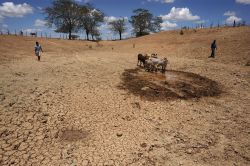 Dr Nick Klingaman from Reading's Department of Meteorology warned if El Niño does occur next month, "it would increase the risk of uncomfortably hot and dry conditions in Brazil during June and July, especially in the southern and eastern parts of the country, where England are playing their second and third group games."
The city of Sao Paulo, where England play Uruguay on 19 June, has already warned that water may be rationed during the World Cup as a result of a severe drought which has affected the region. If El Niño does occur it will bring heavy rainfall to the country, though not until after the Finals take place.
El Niño occurs every few years when the temperature of water in the ocean near the equator rises. The event can be predicted with a fair degree of accuracy by monitoring data gathered from a system of buoys. Previous El Niños have been blamed for drought, heatwaves and flooding worldwide: the 1997-98 event is estimated to have killed 20,000 people and caused $97 billion of damage.
Dr Klingaman said there is a 60% chance that El Niño will affect the World Cup at some stage. Other climatologists warn that this year's El Niño could be one of the worst ever, causing extreme weather conditions around the world. However in 2012 scientists in the US said there was a 75% chance that El Niño would occur but it never happened – so if the England squad are hoping to get their excuses in early, they may need to think of another one.