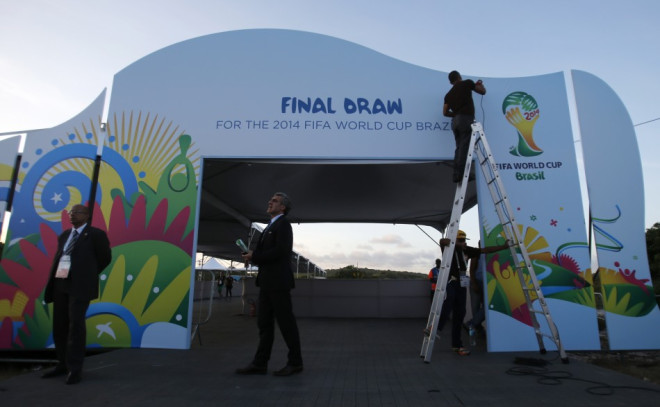 The final sales phase for Fifa World Cup tickets have opened.
A total of 199,519 tickets will be available on a first-come, first-served basis for the June 12 - July 13 tournament, Fifa said.
The association warned buyers that only tickets bought on fifa.com and through designated Fifa Venue Ticketing Centres are legitimate.
Any ticket products being offered by other companies or on other platforms are not part of, or related to, the official ticket sales programme.
"With less than two months to go, this is the last chance for fans to secure their tickets for football's flagship event," said Thierry Weil, Fifa marketing director in charge of ticketing. "I am confident we will have a high demand for the remaining tickets, not only from Brazilian fans but also from people all over the world".
Tickets will be available for all but 10 matches: the final, Brazil v Croatia, Mexico v Cameroon, England v Italy, Argentina v Bosnia Herzegovina, Brazil v Mexico, Spain v Chile, Cameroon v Brazil, Croatia v Mexico and Australia v Spain.
More than 2.5 million tickets have already been allocated through all sales phases and channels, including the Fifa Hospitality Programme and other constituent groups.
"The interest in the 2014 Fifa World Cup is amazing. Teams will have a strong fan base in Brazil, as people are coming from all over the world for the tournament which will make history for sure," said Weil. "Whoever wants to be part of this event may still be able to buy tickets later this month."