Protesters and police clashed as demonstrations against the World Cup erupted in several cities across Brazil. Protesters said the government should focus spending on improving Brazil's woeful health, education, security and infrastructure systems.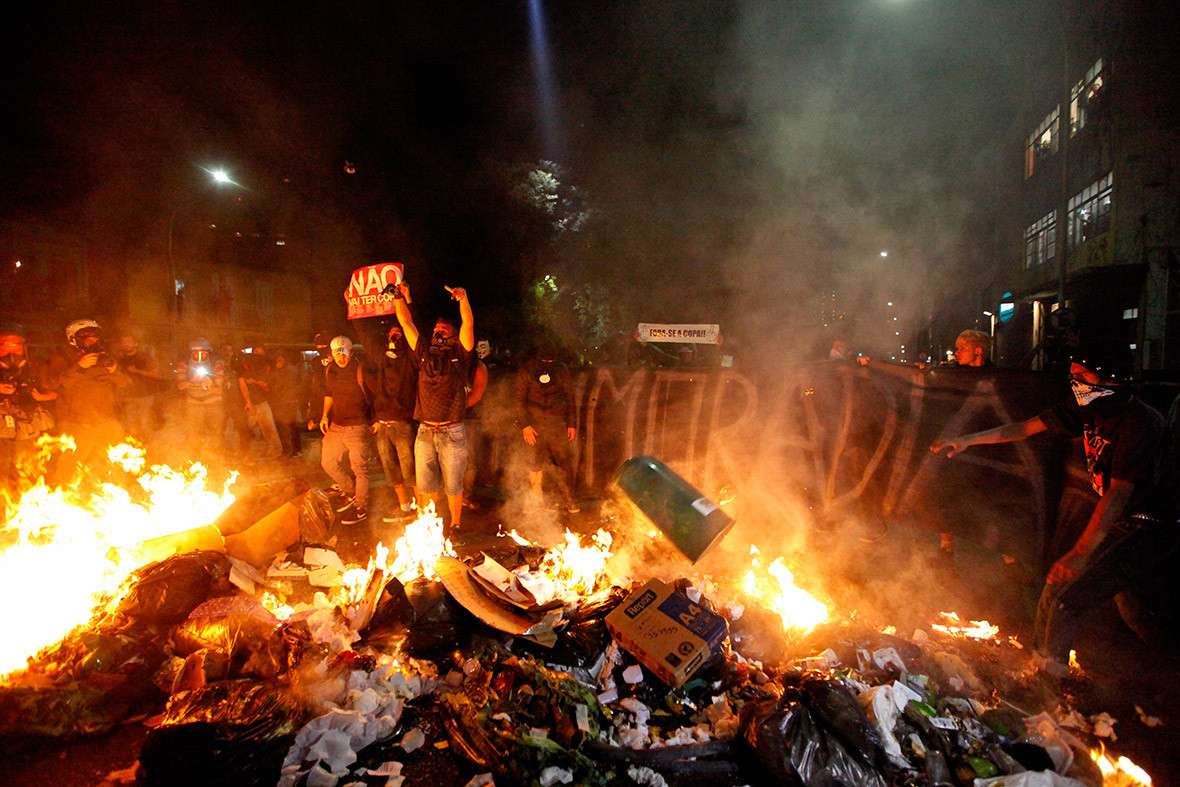 In Sao Paulo, Brazil's largest city, police fired tear gas and rubber bullets at protesters who set piles of rubbish alight on a central avenue.
The demonstration turned violent when some people smashed the windows of a car dealership and the offices of a bank. Police arrested people carrying Molotov cocktails.
Outside the new stadium that will host the opening match of the Cup, about 1,500 activists fighting for more housing waved Brazilian flags as black smoke rose from the flames from burning tyres.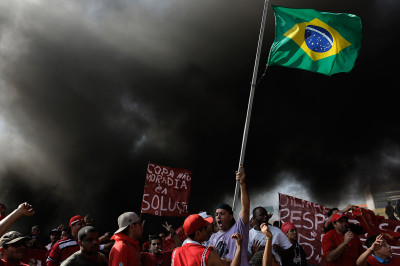 Brazilian leaders had hoped the World Cup and the 2016 Olympics in Rio would put a favourable spotlight on the country, showing advances over the past decade in improving its economy and pulling tens of millions out of poverty.
As night fell, rallies were held in Rio de Janeiro, causing chaos for traffic in the centre of the city.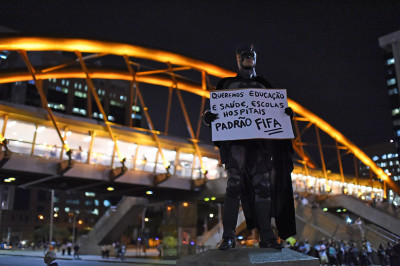 In northeastern Brazil, looters ransacked stores in the World Cup host city of Recife, where a police strike led to lawlessness. Police there entered the third day of a strike for a 50 per cent pay hike.