Brazilian man caught trying to smuggle kilo of cocaine in large fake arse
No, it wasn't crack cocaine.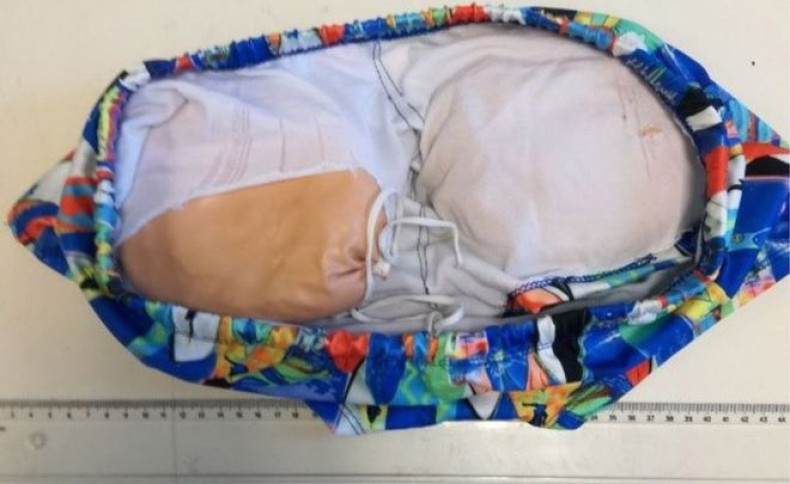 A Brazilian man attempting to travel through Lisbon Airport in Portugal was detained by police for allegedly carrying 1kg of cocaine in a fake bum. The unnamed 32-year-old was travelling into the city from Belém do Pará, in northern Brazil.
A second man, aged 40, was arrested at a train station in the city on suspicion of being the intended recipient of the drug haul.
Police did not release an estimated street value in their statement (which is in Portuguese).
The statement says that the man in question was being investigated by the National Anti-Narcotics Trafficking Unit and was detected at the airport by the Tax and Customs Authority.
The pair face charges of drug trafficking.
A picture of the fake bottom released by the authorities showed how the drug was stored in fake cheeks stitched into colourful blue swim shorts.
The news follows a similarly inventive smuggling attempt uncovered by Spanish and Portuguese police in a joint investigation. They found 745kg of cocaine hidden inside fake pineapples in shipping containers at a Lisbon port.
The drugs were concealed in yellow wax beneath genuine pineapple skins. Police also discovered €400,000 (£352,000) in cash alongside the narcotics.