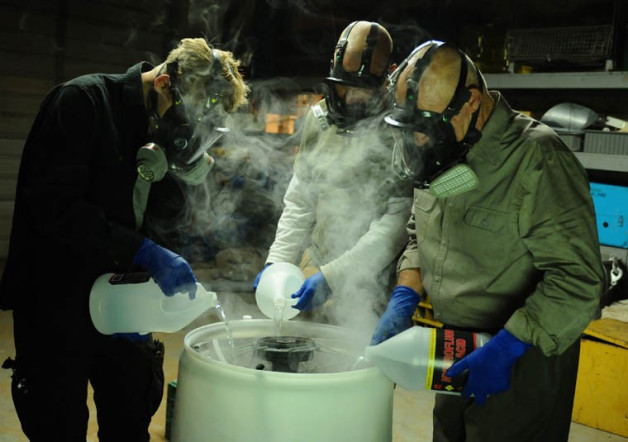 The owner of a gigolo club in Japan has been murdered and his body dissolved in acid in a manner similar to that used in the US television series Breaking Bad.
The criminals are believed to have employed acids used in the making of detergents and cleaners to dissolve the body of the victim, it has been reported.
The 43-year-old Masamichi Tsuchida went missing in November 2010 from his Tokyo-based "host club".
Police have arrested seven people in connection with the murder following the latest revelations.
Tsuchida's body was said to have been dissolved in a suspect's bathroom. Investigators have found a piece of facial bone and tooth filling near the house of one of the suspects which led to the arrest of the alleged perpetrators.
Reports say the suspects had purchased toxic chemicals like sodium hydroxide in large quantities immediately after the victim went missing three years ago.
Those detained include the club's 31-year-old co-owner and a former employee. Relatives of the suspects have also been taken in by the police.
The motive for the gruesome killing is still unclear but rumours are doing the rounds that financial problems within the club may have resulted in the murder.
The Tokyo-based club caters to high-profile women who pay handsome sums to be entertained by well-dressed men.