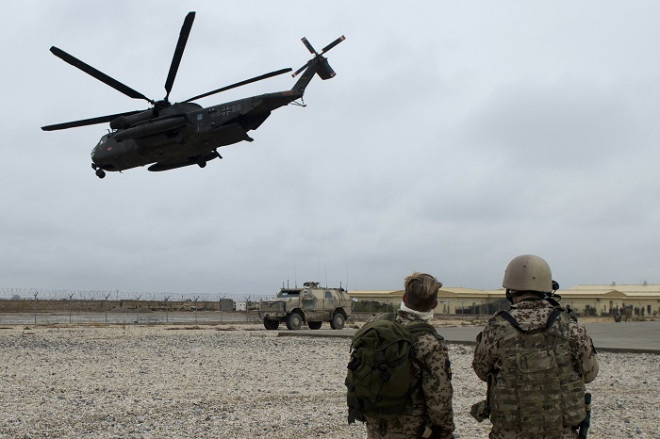 The Mionistry of Defence (MoD) has confirmed that a helicopter which crashed in southern Afghanistan today was British, but has yet to officially confirm the nationalities of those on board. However a military source told The Telegraph that all five are feared to be British.
In a brief statement the MoD said:
"The MOD can confirm that a UK helicopter crashed in southern Afghanistan today, 26 April 2014.
The incident is under investigation and it would be inappropriate to comment further until families have been notified.
Concerned family members can contact the MOD's Joint Casualty and Compassionate Centre on 0845 7 800 900."
According to The Washington Post, the Taliban claimed to have shot down the helicopter, which an Afghan official said crashed in the southern province of Kandahar. However, enemy action is not being viewed as the likely cause by the NATO-led International Security Assistance Force (ISAF).
"Isaf is still in the process of reviewing the circumstances to determine more facts," the force said in a statement.
The incident is the deadliest to affect ISAF troops in Afghanistan this year. In 2011 38 troops from the US and Afghanistan were killed when the Taliban shot down a Chnook near Kabul - the biggest single loss of life since the war began in 2001.
More soon...