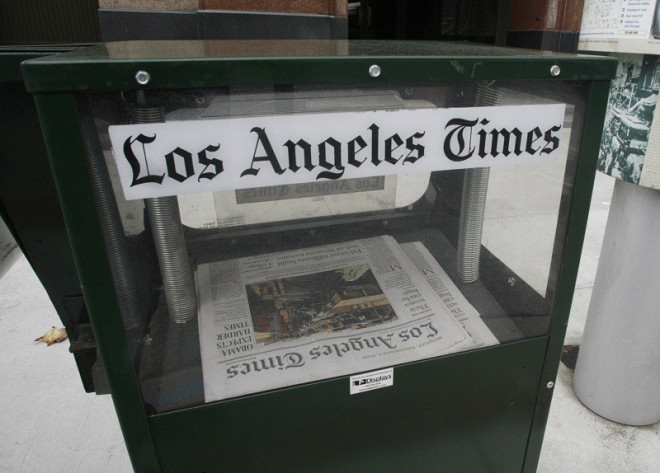 A minor earthquake in Los Angeles early yesterday morning was relatively unremarkable apart from one thing: the first news report of the event was written by a robot.
The Los Angeles Times was the first news outlet to publish news of the earthquake, putting up a news report on its site only three minutes after the first tremors were felt.
The story appeared under the byline of Ken Schwencke, a journalist and programmer at the LA Times. But the real author was an algorithm known as Quakebot.
Robo-journalism
Quakebot is part of a new breed of news reporting known as "robo-journalism", used increasingly by newsrooms around the world to break stories faster than is humanly possible.
"It saves people a lot of time, and for certain types of stories, it gets the information out there in usually about as good a way as anybody else would," Schwencke told Slate magazine.
The use of algorithms to cover the news has been touted by some as a threat to the jobs of journalists, however Schwencke sees the technology he helped pioneer as "supplemental".
"The way I see it is, it doesn't eliminate anybody's job as much as it makes everybody's job more interesting," he said.
The LA Times has been using these kinds of bots to gather and report the news for a number of years now, particularly in areas like natural disasters, crime coverage and sports.
Using data and information from trusted sources such as the US Geological Survey (USGS), the bots place the facts into a pre-written story template which can then be checked by human editors.
Schwenke does however admit that the system cannot yet verify sources and has on occasion generated false reports stemming from glitches in the USGS system.
Read the LA Times article generated by the algorithm, below: