According to Colin Angle, CEO and founder of advanced robotics company iRobot, the idea of having a humanoid robot like Sonny in Isaac Asimov's Robot series or the robot butler in futuristic cartoon The Jetsons, is pretty unlikely.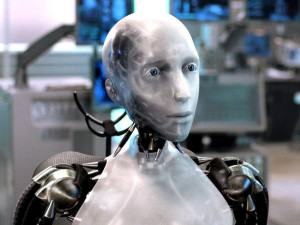 "Building a robot that has legs and walks around is a very expensive proposition. Mother Nature has created many wonderful things but one thing we do have that nature doesn't is the wheel, a continuous rotating joint, and tracks, so we need to make use of inventions to make things simpler," Angle tells IBTimes UK.
"The reason it has taken so long for the robotics industry to move forward is because people keep trying to make something that is cool but difficult to achieve, rather than trying to find solutions to actual human problems. Technology can be extremely expensive if you don't focus."
Angle has 24 years' experience in robotics and is widely considered to be the pioneer of the home robot market.
Robots with specific purposes
iRobot's flagship Roomba consumer cleaning robots have so far sold over 10 million units worldwide, and today, a brand new line of Roomba 800 series vacuum cleaners and Scooba 450 floor scrubbing robots were launched for the European market.
The company also makes medical robots to help specialists to diagnose patients remotely, and military robots called PackBots that have been used in the Afghanistan and Iraq wars, as well to patrol the 2014 Fifa World Cup stadiums in Brazil for signs of trouble.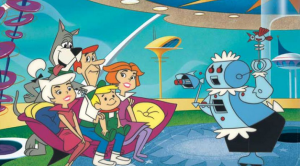 "The way that the robotics market is going to grow, at least in the home, is that we'll have a number of different special purpose robots. The idea that you'll have a human-sized robot pushing an upright vacuum cleaner (like in the Jetsons) is a ridiculous notion," explains Angle.
"It's an awful lot of work to have to go to in order to clean a floor. The ideal vacuum cleaner would be one you never see. It needs to not just be a cool gadget, but a product that cleans your floor correctly. I can imagine people having a cupboard full of robots that only come out when you need them to fulfil a specific purpose."
A robot avatar of yourself that walks around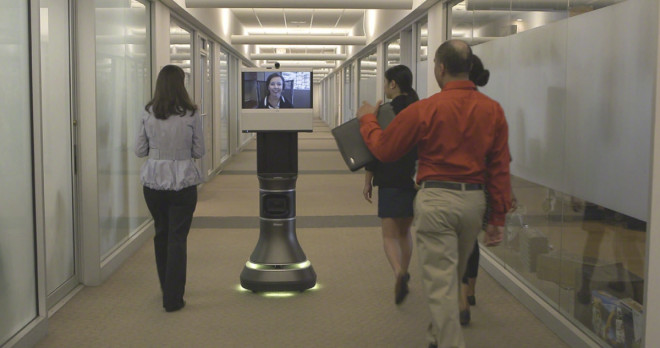 Instead, a larger "butler robot" could perhaps be used to interact with humans and display information, as well as patrolling the property on the look-out for intruders.
The robot could also be used to enable people who are located far away to communicate with you instantly, which is the idea behind the rather surreal Ava 500 video collaboration robot.
Using video teleconferencing technology from Cisco, Ava 500 enables you to dial in and take over a robot using an iPad so that you becoming a walking robot avatar.
Your face appears on the 21.5-in HD screen and the robot autonomously moves towards the destination you want to get to in the building, such as "Dave's office", for example, where you can have a conversation with someone else from your computer screen and even look around the room by directing the robot to rotate the screen-mounted camera.
To Angle, the Ava 500 is the closest we'll ever get to teleporting, and he says that in his company, the robot is used all the time so that teams of colleagues located in offices in different parts of the US can easily communicate.
The Internet of Things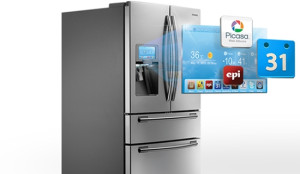 At CES 2014, a plethora of interesting, unusual and downright weird inventions were launched that included connected capabilities, or what is usually known as the Internet of Things (IoT).
While the smart appliances market is growing and there is some merit to your appliances being wirelessly-enabled and able to tell you when the rubbish bin needs to be emptied, Angle doesn't feel that all devices really need to have a SIM card fitted into them, or that they will in the future.
"If the smart fridge knows when you're out of milk and is able to tell someone so a new bottle of milk is delivered and you just have to put it into the fridge, well that's a neat idea and if the infrastructure is in all there, I think people would pay for that," he says.
"The Internet of Things could have very important consequences for robotics, but we have to make sure that we [ask], 'Why is it connected?' If you've got a good reason, okay, then let's connect it. If you haven't got a good reason, well let's spend the money on a bigger vacuum or technology to make the cleaning system work better."