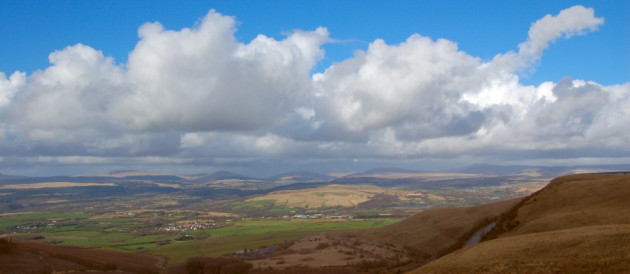 One of the Territorial Army soldiers who died during SAS selection exercises in the Brecon Beacons has been named as Lance Corporal Craig Roberts.
The Ministry of Defence confirmed the man's identity this afternoon, but has not named the second soldier who died amidst soaring temperatures.
The families of both victims have been informed of their deaths.
An MoD spokesman said: "It is with great sadness that the Ministry of Defence can confirm the death of LCpl Craig Roberts and another Army reserve soldier during a training exercise in the Brecon Beacons at the weekend.
"Our thoughts are with their families and friends at this difficult time.
"The families of the soldiers have requested that their privacy is respected at this difficult time."
In addition to the two fatalities, a third member of the training party collapsed during the exercise and is currently in a serious condition in hospital.
The MoD has not yet released details of the training the soldiers were taking part in in the rugged, mountainous terrain in South Wales.
It is likely to have involved them carrying heavy equipment as they moved from checkpoint to checkpoint, while temperatures reached 30C (86F) on the hottest day of the year so far.
Phil Speck, who was walking in the Beacons on Saturday, told the BBC he saw a group of soldiers looking exhausted in the heat.
"We saw many soldiers across our walk - probably a dozen or so," he said.
"To start with they looked fine. Towards the end of the day they were feeling the heat. One soldier spent quite a period of time recovering."
The soldiers appeared to be in full kit and he said some "were clearly tired and exhausted".
The MoD has confirmed that no live ammunition was used during the exercise.
Due to their remoteness and the toughness of the terrain, the Brecon Beacons have long been used for army training exercises, and is home to the Infantry Battle School.