Brendan Rodgers admits he took a gamble in signing former AC Milan striker Mario Balotelli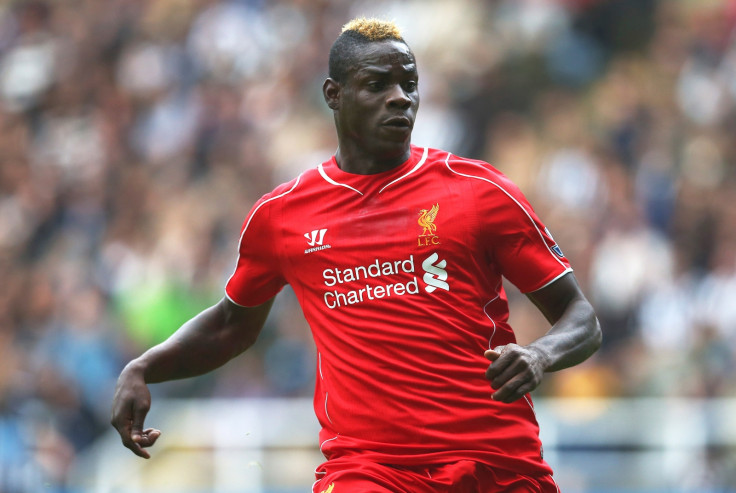 Liverpool manager Brendan Rodgers has admitted that buying striker Mario Balotelli was a gamble, one that has backfired horribly on the manager.
The former AC Milan striker has been a disaster since his arrival at Anfield as he struggles to get to grips with his new club despite it being his second spell in English football.
The Italian striker has failed to pay back the faith that the manager put in him in the initial months of the season and is yet to score a goal in the Premier League for the Reds in nine appearances thus far in the season.
The Northern Irishman has grown tired of his striker's troubles and is reportedly keen to offload him if he finds a buyer, but will have to get a replacement for him as it will leave the club short of options in the striking department.
Daniel Sturridge has been struggling with injury problems leaving Rickie Lambert and Fabio Borini as the only recognised strikers in the squad.
However, it looks like the manager has conceded defeat and will have to bear with Balotelli till at least the summer. Rodgers has admitted that buying the striker was a risk, but he insists that the situation facing the club was such that they felt the former Manchester City forward was the right man to sign.
"As as a club we felt that buying Mario was the solution at the time," Rodgers said, as quoted by the Mirror.
"In the summer, we had Rickie Lambert. Fabio Borini looked 100 per cent that he was leaving, and obviously Daniel Sturridge has shown in his career so far that he gets injuries."
"To go into the season with no-one else would have been very difficult for us. It would have been unfair to leave Rickie Lambert, as a 32-year-old, as the only other striker that we had," the former Swansea City boss added.
Rodgers admits that it was a decision borne out of desperation, and also one that the club has to live with, as it was the only option available so late in the summer transfer window.
"I felt it was a risk we needed to take with Mario because, as a group, we couldn't afford not to a that time. It was obviously late on and we needed to have someone in."
"It's something that we can't regret now. I made it clear at the beginning it was a calculated risk - and that is why he probably cost the money he did," Rodgers concluded.
© Copyright IBTimes 2023. All rights reserved.