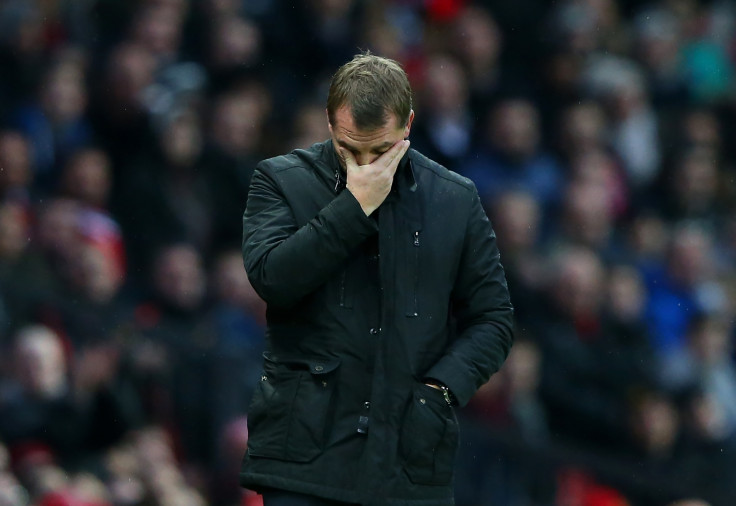 Brendan Rodgers insists that Liverpool can attract a big name to replace Steven Gerrard in spite of not being able to compete on wages and transfer fees with clubs like Manchester United, Manchester City and Chelsea.
Gerrard has announced that he will leave Liverpool to sign for MLS club LA Galaxy in the summer, having had a chat with Rodgers over his long term future at Anfield. His departure will leave a massive gap in the middle, which needs replenishment with a player at the top of his game.
However, the implementation isn't that simple, as Rodgers has figured in the last transfer window, with players unwilling to make the trip to Merseyside owing to location constraints or monetary concerns. The Reds spent more than £100m in the window, bringing in nine players to replace Luis Suarez, who made his much talked about move to Barcelona.
The situation is grimmer now, as Gerrard's departure not only marks the absence of a proven goalscorer but also a leader, a quality which is hard to come by in the market.
However, this has not dissuaded Rodgers from implementing his philosophy and the former Swansea man insists that the brand of Anfield will entice players to join the club.
"I know the reality of the ­situation here, it is not a surprise to me. I know what I am dealing with but we have to strive to be the best no matter what wages are spent out on other teams," he explained.
"For a lot of players it's two things - game time and money, simple as that. That's the way of the modern game – how often are they going to play and money that they'll earn.
"We have to believe it can be done. Last season after nearly winning the league and qualifying for the Champions League and playing a game that excited people we were in a great position to attract a level of player.
"But we have to believe the status of this club, the idea that the club moving forward is something, and a challenge that will make players still want to come here.
"The team has changed and the players have changed but the great name of Liverpool is still the same.
"It is the critique for this club. This is Liverpool - we have to be in the running for the world's best," he added with a smile.
"There is no doubt that we need to replace that quality. Either through some of our young players getting an opportunity or players stepping up to the mark, but also bringing in that quality," he concluded.