Brendan Rodgers' Liverpool future in doubt as Jurgen Klopp touted as possible replacement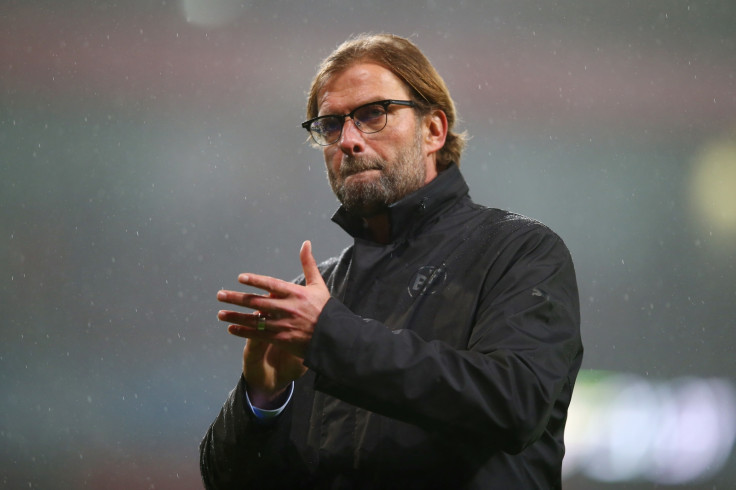 Borussia Dortmund manager Jurgen Klopp has reportedly been touted a possible contender to replace Liverpool manager Brendan Rodgers.
According to the Daily Mail, the Anfield club's hierarchy are thinking of replacing the Reds manager following an unsuccessful start to the current campaign.
Liverpool have had a stuttering start to the Premier League season, and currently find themselves in ninth place with 21 points from 15 games. The Merseyside club have struggled to get wins under their belt and have won just three of their last eight games.
Moreover, the Reds, who made their first appearance in the Champions League for the first time since the 2009 season, were knocked out in the group stages, which was a sticking point for the owners of the club.
There were reports earlier in the season that the manager's job was safe despite the poor results, but with the Champions League exit and the club's current form suggesting a difficult road ahead to finish in the top four this season, the management is considering other names.
Apart from Jurgen Klopp, the club are also looking at former Chelsea and Tottenham boss Andre-Villas Boas and there are a certain section of the Liverpool faithful calling for former boss Rafa Benitez to return to the club.
The German manager, who is currently having a tough year with Dortmund, had admitted earlier in the year that apart from managing in his homeland, he would like to come to England.
However, the Northern Irishman feels that he is the right man for the job at Liverpool, and believes he can get the team back to the standards of last season, when they almost won the Premier League title for the first time.
"I think the message for me is clear, I don't think there would be anyone better to do the job here. Seven months ago we nearly won the title unexpectedly, I had time to work with players and above expectation and took them beyond where the club has been," Rodgers said, as quoted by the Daily Mail.
"This has been a difficult start with new players, less coaching time, young players, virtually starting again. I don't think there is anybody equipped better to deal with that ."
"It comes with the territory [criticism and people calling for a new manager] when you don't win games, football is very short term. The same people maybe six or seven months ago, I couldn't do anything wrong. Listen, command is lonely."
"That is the way football works. You have to accept that as a manager and fight even harder to bring success and something that in this period has ensured I will do for sure," the Reds boss explained.
© Copyright IBTimes 2023. All rights reserved.