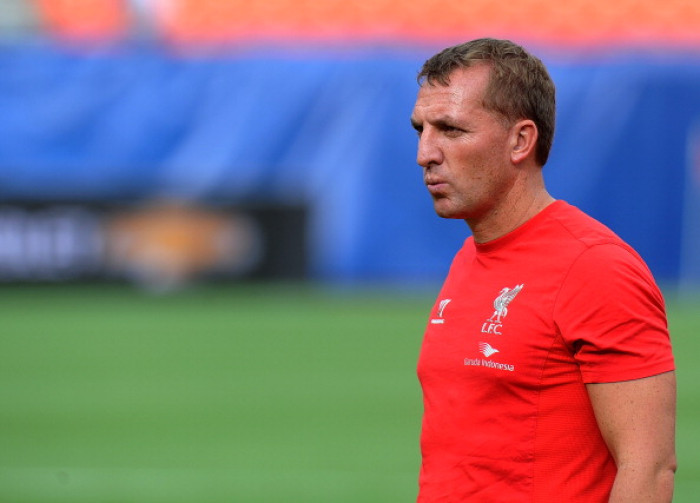 Liverpool manager Brendan Rodgers has said the club's US tour will prove beneficial heading into the new Premier League campaign despite their 3-1 loss to rivals Manchester United.
The Reds took an early lead against their fiercest foes in the International Champions Cup final when Steven Gerrard converted a 14th minute penalty before United turned the game on its head with three unanswered second half goals.
But Rodgers said overall the tour had been a positive experience for his team, who play German side Borussia Dortmund on Sunday before kicking off their league campaign a week later at home with Southampton before difficult fixtures against reigning champions Manchester City followed by Tottenham Hotspur.
"We have worked very hard and we will leave here with plenty of positives and look forward to the new season," Rodgers told his post-match press conference in Miami.
"The condition of the players that we have at the moment is very good. We've obviously got a few missing but certainly by Southampton we will be ready and we are looking forward to it."
Liverpool's route to the International Champions Cup final saw the Reds go down 1-0 in their opening game of the tournament to Roma at Fenway Park, Boston.
They then went on a three-match winning streak, beating Greek champions Olympiacos, Premier League winners City and, in a repeat of Liverpool's famous 2005 Champions League victory, AC Milan.
Players who have impressed on the tour include England duo Jordan Henderson and Raheem Sterling, the latter being singled out by Rodgers for praise.
"I thought he was outstanding and was a real threat," the Welshman added.
"Raheem is tactically aware for such a young player and is so exciting to watch. When he runs at defenders he creates many opportunities. At 19 years of age he is a real talent and is getting better all the time."