Brendan Rodgers reveals his assessment of Philippe Coutinho's worth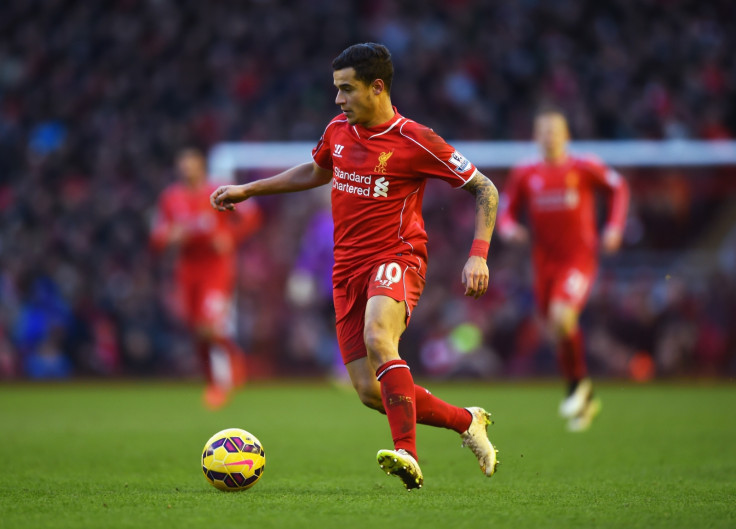 Brendan Rodgers has heaped praise on Philippe Coutinho following his brilliant strike against Manchester City which earned them a win at Anfield.
The Reds took the lead through a strike of similar quality from Jordan Henderson which was cancelled by Edin Dzeko, after some industrious work by Sergio Aguero. The intensity dropped dramatically after the goals, with either club failing to create chances.
However, it was Coutinho who took the initiative and thumped a beautiful shot past Joe Hart to secure three crucial points for the Reds, who are challenging the likes of Arsenal and Manchester United for a top-four finish.
The midfielder has been in brilliant form this season, scoring and assisting goals for fun and has been an integral part of the team, who have not lost a single game since the turn of the year.
Their form has taken them to within two points of a top four spot, leapfrogging Southampton and Tottenham, who have failed to capitalise on their form that they saw at the start of the season.
Rodgers, who bought Coutinho for £8.5m (€11m, $13m) from Inter Milan in his first season, is pleased by the magnitude of his development and expects the player to cost much more in his current form.
"I think he's a star in the Premier League already. He joined us for £8.5m three years ago – it's frightening to know what he could be worth now," the former Swansea manager said.
"He's a joy to watch and now he's started scoring goals. He's a kid who has so much ahead of him in the game.
"He's 22 and people forget he came to us at 19. He is a sensational footballer and to beat Joe Hart from that angle and with that power was phenomenal.
"His technique is at a high high level, so he's going to score a lot more goals," he added.
© Copyright IBTimes 2023. All rights reserved.