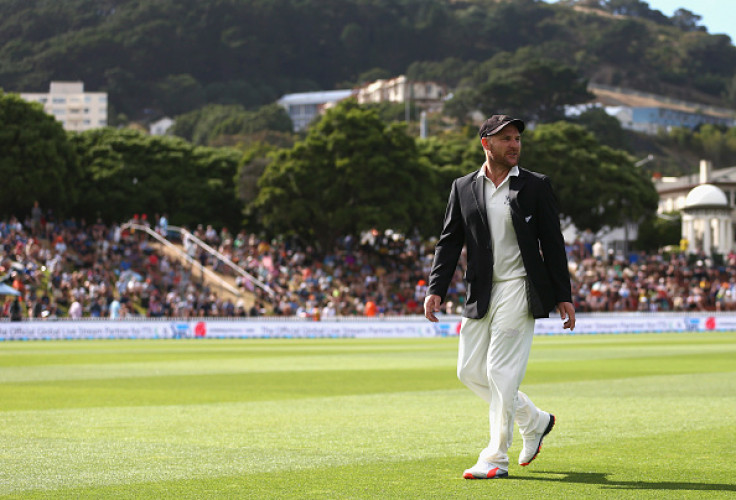 New Zealand is not known to produce "great cricketers", good maybe, but not great. Sir Richard Hadlee and Martin Crowe aside, there is not anyone from Kiwiland who you would associate with great. As Brendon McCullum gears up to play his final International match against Australia at the Hagley Oval on 20 February, Saturday, can we classify him as "a great"?
A look at his test record shows that he could be classified as a good player, with 6,283 runs at an average of 38.07 from 100 tests; add to that 11 centuries and a strike rate of almost 64 and one could say that he can be counted as one of the good batsmen to emerge from New Zealand. Someone who is mildly consistent, without touching the heights reserved for those who can be called great.
The problem with the sport of cricket though, is a lot of importance is given to numbers, and numbers do not reflect the impact a player has had on his team and the cricketing audience. This is where Brendon McCullum comes into the picture; forget the numbers, it is his influence on the sport that has got fans from all over the world madly in love with "Baz".
Cricket, one could say, has not been the same since McCullum took over the reins from Ross Taylor as New Zealand skipper in 2012. He was not a popular choice, with many calling him opportunistic and accusing him of taking over unfairly. It was not long before he won over his critics, moulding the side in his image; exciting, brash and fair, something which the ICC recognised, awarding the ICC Spirit of Cricket award 2015 to McCullum and New Zealand.
Such was the impact of McCullum on New Zealand cricket, that former Australia wicket-keeper Brad Haddin famously said, "They were that nice to us in New Zealand and we were that uncomfortable."
"I said in the team meeting: 'I can't stand for this anymore. We're going at them as hard as we can.'
"It was that uncomfortable. All they were was that nice to us for seven days."
"I said, 'I'm not playing cricket like this. If we get another crack at these guys in the final I'm letting everything out", as quoted by The Sydney Morning Herald.
Fairplay and positive cricket, these were the bywords that McCullum stood for. If there is any doubt about his place in New Zealand cricket, this quote by the greatest of Kiwis, should put everything to rest.
"There is something special going on within our game at present and it is summed up in one word: McCullum" – Sir Richard Hadlee.